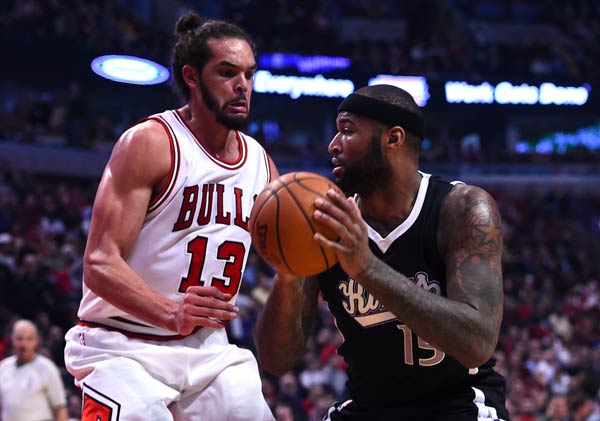 Sacramento Kings center DeMarcus Cousins (15) dribbles the ball against Chicago Bulls center Joakim Noah (13) during the first quarter at the United Center, Chicago, Feb 10, 2015. [Photo/Agencies]
WASHINGTON - Pau Gasol had 26 points and 16 rebounds to lead the Chicago Bulls to a 104-86 win over the Sacramento Kings on Tuesday night.
Derrick Rose socred 23 points and Tony Snell who buried four 3-pointers had a career-high 24.
Rudy Gay led the Kings with 24 points and DeMarcus Cousins added 15 points and eight rebounds.
The Bulls usurped a 57-49 halftime lead at the break and never looked back to surged a 23-8 strong run for an 80-57 advantage in the third quarter to seal the victory.