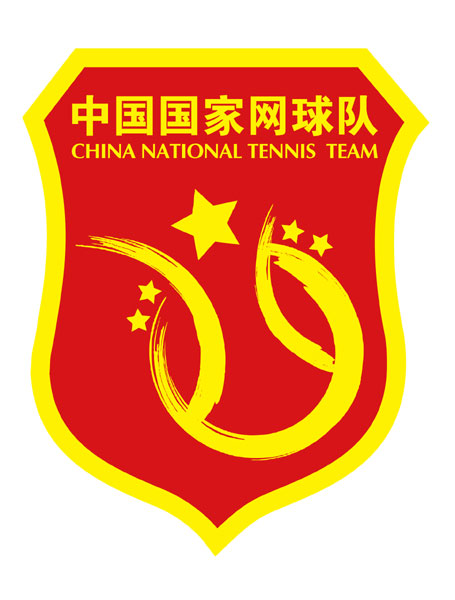 The new CTA logo. Provided to chinadaily.com.cn
With the approach of the 2016 Olympic Games, the Chinese Tennis Association unveiled a new national team logo on Thursday, creating a fresh image on the international stage.
As the Rio de Janeiro Games draw ever nearer, a group of young Chinese players have become contenders to represent their country in Brazil.
The new CTA logo will be used on team outfits, organization banners and event signs for promotion and commercial purposes. It features a modern design with a tennis ball overlapping a five-star pattern, symbolizing the Chinese national flag, in yellow on a red background.
The CTA is beginning a new chapter following the retirement of Li Na who won Grand Slam singles titles at the 2011 French Open and 2014 Australian Open.
As the current highest-ranked Chinese player, Peng Shuai achieved a personal best at this year's Australian Open, reaching the fourth round and improving her Women's Tennis Association singles ranking to world No 21.
Led by Peng, a group of youngsters including Zhang Shuai, who won her first WTA title in Guangzhou last year, 2014 Asian Games' women's singles champion Wang Qiang and men's Australian Open main draw player Zhang Ze, will form the core of China's national team at international events in the lead up to next year's Olympics.
Mercedes-Benz China continues supporting CTA's national campaign as chief sponsor while the Beijing International Group remains the CTA's marketing and promotion partner.