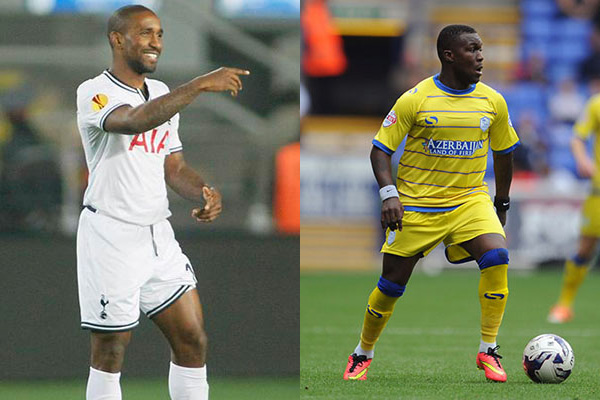 A combination of file photos show former Tottenham Hotspur striker Jermaine Defoe, left, and former Sheffield Wednesday loanee Royston Drenthe, right. [Photos/left-Agencies, right-IC]
Winter transfer window opened, and so did Chinese soccer clubs' pocket.
Transfer rumors have been flying over possible buy-ins of foreign footballers, including former England international Jermaine Defoe.
Former England head coach Sven-Goran Eriksson is said to join the race to bring Defoe to the Shanghai East Asia club Eriksson is now in charge of, in a move to rekindle the apprenticeship with the Tottenham Hotspur striker who played internationals under Eriksson's reign.
The Shanghai side is not the only club eager to sign the 32-year-old player, who is now in contract with Toronto FC. Big-spending Manchester City has also shown interest, according to British media outlet Leicester Mercury, as the defending Premier League champion wants a boost to its injury-depleted attacking lineup.
The report also said Eriksson's club has made Defoe a huge offer and has enough financial backup.
Eriksson took over the Shanghai club in November on a two-year contract after the club agreed to spend big to attract fresh talents.
Dutch forward Royston Drenthe has also been linked to China, according to British media outlet The Star, but it was not revealed which club was approaching him.
The well-traveled player was once lucky enough to have a three-year stint with star-studded Real Madrid from 2007 to 2010 but was quickly forgotten.
Drenthe now ended his loan with Sheffield Wednesday and was back to his parent club Reading.