Not all corners of the world were in a celebratory mood. Australia was stuck in national mourning following cricket Phillip Hughes' sudden death.
The talented batsman lost consciousness after being struck on the neck by a ball during a domestic match on Tuesday and never woke up.
The tragedy dominated sports headlines across the world on Thursday. Fans took to social media in mourning the loss of the 25-year-old. Reacting to a trending hashtag #Putyourbatsout on Twitter, people posted bat-themed photos. The Australian, a major newspaper in Hughes' home country, created a mosaic picture featuring the cricketer, which later spread quickly on the social networking site.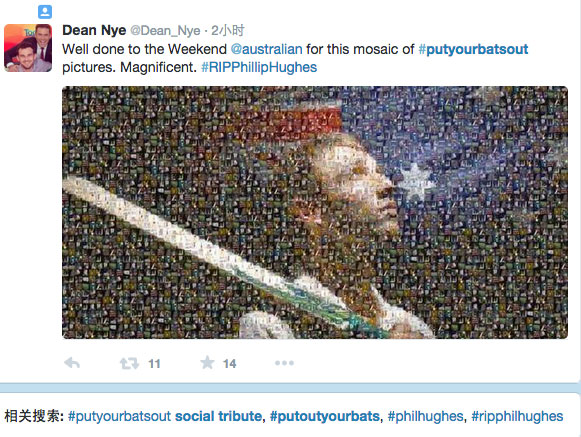 Hughes was not the only victim of unpredictable accident in a competitive match. An Indian soccer player died at the age of 23 during a celebration in October, making his teammates experience an emotional roller-coaster from joy to sorrow.
Peter Biaksangzuala damaged his spinal cord while doing a somersault to celebrate his equalizer for Bethlehem Vengthlang FC, a club based in northeast India, on October 20. The acrobatic act, which the young footballer mimicked at the cost of his life, was a signature of German veteran striker Miroslav Klose on the pitch.