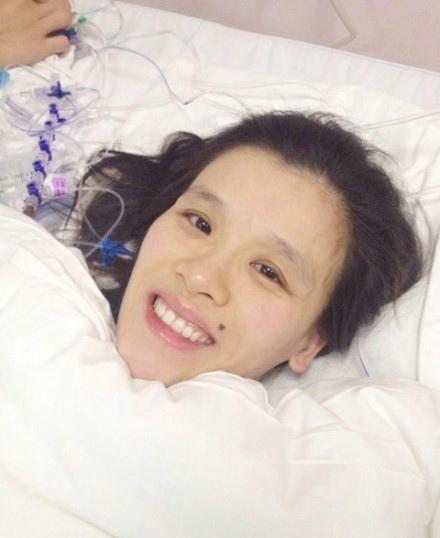 Sang Lan is seen after giving birth to a boy in Beijing on Monday. [Photo/qq,cin]
Former gymnastics champion Sang Lan, who suffers high paraplegia, gave birth to a baby boy on Monday morning in a hospital in Beijing, qq.com reported on Monday.
The news was first announced on Sang's micro blog, saying she gave birth to a baby boy at 0:19 am on Monday in Beijing and the baby weighed 2.85 kg. Both mother and baby were reported to be in good condition.
Sang, 33, became paraplegic after a serious injury on July 22, 1998, when she performed a vault at the fourth Goodwill Games in the United States. Her husband, Huang Jian, is a former fencer who is also Sang's agent.