Onward and upward this Chinese New Year
Ni Hao, my good people!
I'm quite sure you're probably getting ready to enjoy the upcoming Chinese Spring Festival, the Year of the Snake.
Whatever your plans for the Lunar New Year, I pray they are filled with lots of love, laughter and happy times with your family and friends.
My Beijing Ducks teammates and I made a few unforgettable memories ourselves recently.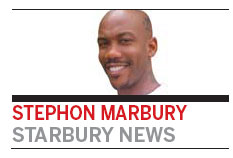 We went 2-0 at home against a pair of the tough CBA teams from the South. Yes, I'm talking about the Dongguan Leopards and Guangdong Southern Tigers.
Dongguan, a potential playoff opponent, is a formidable foe because it has a power forward, Marcus Haslip, who is faster and quicker than most Chinese players at his position.
Former NBA player Haslip is averaging about 29 points per game. He scored 55 points in his last contest before coming to play at our home court.
Haslip can really play ball. This guy can shoot, pass, drive to the basket, plus, he can finish way above the rim.
To beat Dongguan, we determined our primary game plan was simple - contain Haslip. And, we did. We made him do things he doesn't like; such as posting up on the right block, forcing him to spin left as well as contesting his jump shot. Also, when Haslip was behind the 3-point line, we gave him very little room to shoot, and that made him drive and take contested shots.
I credit our power forward Ji Zhe, who I call G-Man, for playing great 'D' on Haslip.
In the end, we managed to pull away in the fourth quarter and seal the victory.
We also played first-placed Guangdong and won.
Before playing us, Guangdong had beaten 15 straight teams.
The Guangdong Tigers are always a tough opponent because they have six players who are members of the Chinese national team.
Still, we were not only able to defeat Guangdong, but sweep the team this season.
Both times we played Guangdong were must-see basketball games. That's why CCTV5 carried the games live and hyped the clashes.
Both meetings were all-out war - from the initial jump ball to the sound of the last buzzer.
I would even bet, like us, Guangdong circled the calendar dates of our two contests as we both knew those games would be more like playing in last year's finals, which we won to become the CBA champion.
I absolutely enjoy playing in those types of games because they are usually intense and full of passion.
Now, we hit the road on Wednesday to face Fujian, another contender from the South.
I think we are ready and prepared to deal with anything Fujian tries to throw at us.
We feel confident because of all of our practicing in the offseason and playing at a high level during the regular season.
This is our deep basketball spirit, and my teammates and I take pride in our play.
Quite honestly, we don't mind going to war for each other every second of the game.
In fact, I would run through a wall for each player on my team because I sincerely believe each one of my teammates would do the same for me.
Moving onward and upward is where we think we're headed going into the playoffs, which are just weeks away.
Wouldn't it be great if our good basketball fortune continues during the 2013 Chinese New Year? Let's hope so.
Love is love.
Always,
Starbury
Stephon Marbury can be reached at sports@chinadaily.com.cn
(China Daily 02/05/2013 page24)
Most Popular
Highlights
What's Hot