Selby crushes Ding 10-1 in Daqing International Championship final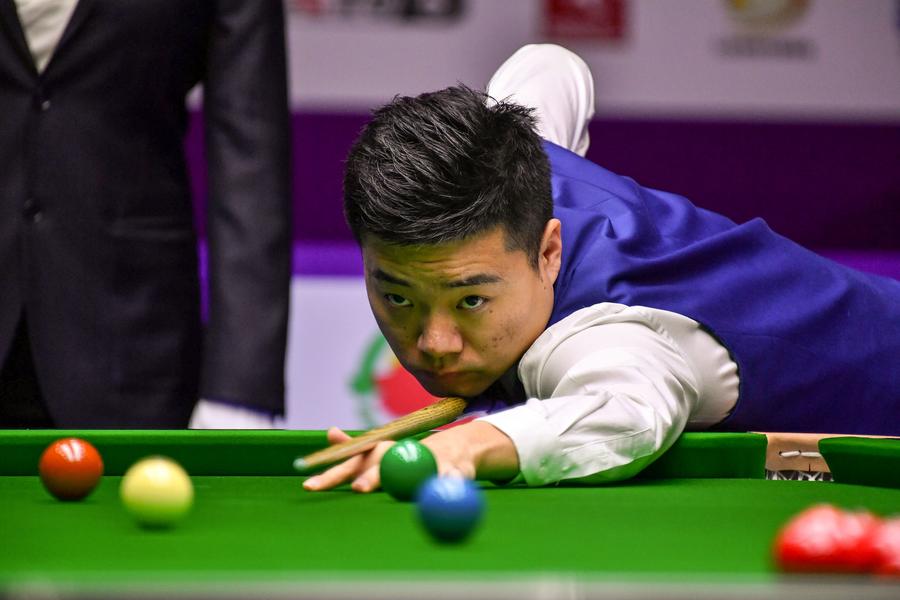 Ding Junhui of China plays a shot against Mark Selby of England in their final match during the World Snooker International Championship 2016 in Daqing city, Northeast China's Heilongjiang province, Oct 30, 2016. [Photo/Xinhua]
DAQING, China - World No 1 Mark Selby crushed home favorite Ding Junhui in an unexpected 10-1 final victory at Daqing to become the fifth champion of the five-year-old World Snooker International Championship on Sunday.
The home favorite seemed lost in the first nine-frame session in the afternoon, only claimed the victory in the fourth frame with a 70-58 advantage. Selby took an early lead 8-1 in the best-of-19 final of the tournament.
Within 30 minutes, Selby finished the night session with a 62 and a 78-point break in the tenth and eleventh frame to be the new champion at World Snooker International Championship. Ding didn't hit a single break over 50 points in today's final.
The Chinese superstar said at the press conference that the one-day off after his semifinal with Trump was not the reason for his performance today. He also admitted that his mind was focusing on somewhere else, not the match while refusing to say what was bothering him.