Selby crushes Ding 10-1 in Daqing International Championship final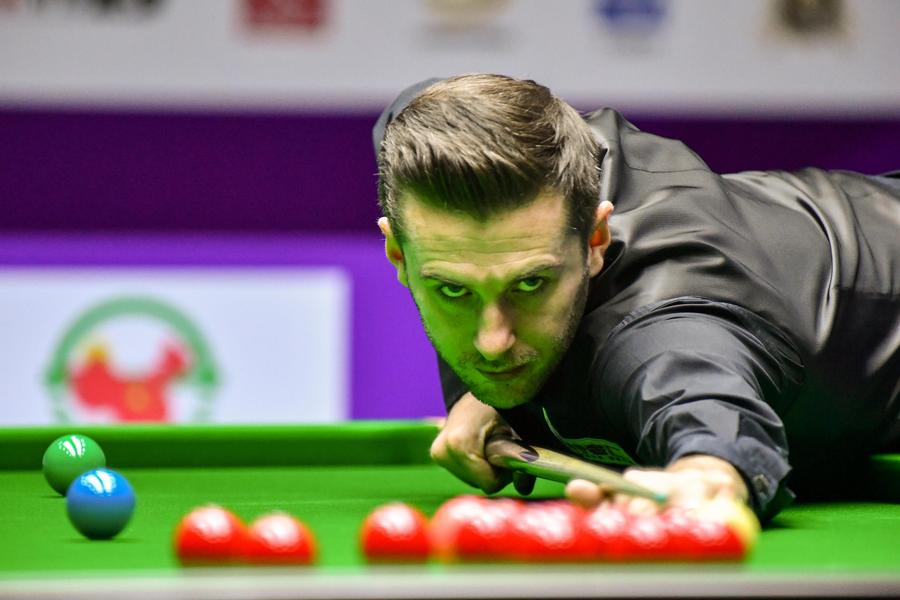 Mark Selby of England plays a shot against Ding Junhui of China in their match during the World Snooker International Championship 2016 in Daqing city, Northeast China's Heilongjiang province, Oct 30, 2016. [Photo/Xinhua]
"Really, really happy to be a champion at the end of the week. Today against Ding I probably didn't score as well as I did at the semifinal, but at the same time I didn't give Ding easy chances, it was very difficult for him." said the delighted champion after the match.
"It would be very difficult to play your best game because you have to enjoy the game trying to play your best level. If you are not enjoying the game and your mind is somewhere else then it will always going to be the case." Selby commented on what Ding said.
The title of this tournament will absolutely secure Selby's No 1 position in the ranking list, but he refused to say he is the No.1 snooker player.
"No, it's difficult. When Ronnie O'Sullivan is playing every tournament obviously he is the best player. He doesn't play every single tournament, I play the majority of them so it shows on the ranking I am No 1 of the world right now." said Selby, " It's not for me to say and there are a lot of good players who play the game, so it's difficult."