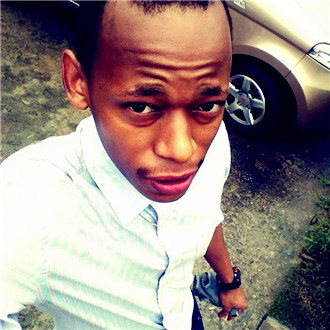 Kamohelo Kenneth Mochoari, a South African student studying at Nanjing Agriculture University, shares his story of Jiangsu with us. [Photo provided to chinadaily.com.cn] 
Kamohelo Kenneth Mochoari (柯南), an African student studying at Nanjing Agriculture University, shares his story of Jiangsu with us.
Bro… when I came here it was in the middle of August and life had just introduced me to Nanking, the former capital city of China, now known as Nanjing. I had never been in a foreign country before and everything was new to me. My eagerness to explore led me to many places around the city and many experiences that I will never forget. The province of Jiangsu is huge and I still have a lot of places to see.
What grabbed my attention when we first arrived here with my fellow country mates was the friendliness of the people. I had never experienced this kind of empathy before and I was astounded, to tell you the truth but more than anything, I felt like I finally had a place where I was among people who were just like me on the inside. I did not feel the barrier of race. That is the most important thing in the world to me and for this I am forever grateful and completely loyal to the place where I now reside.
It is here, where I picked up the hobby of taking pictures too. Wherever you walk, you will always see a group of happy young individuals dressed up in the utmost futuristic swagger I have ever seen before, taking super awesome pictures, with poses that are out of this world, showing uniqueness and being proud of who you are. We were given Chinese names once we arrived, this showed that us we were now part of the family.
What I am trying to elaborate through my story is that it is what is on the inside that makes the outside shine brighter. All of the people of Jiangsu province are very proud of their culture as well as their environment. This made us as young South Africans take a better look into ourselves to see that it is here, where we can come connect with Mother Nature and be completely in tune and in touch with our souls.
The mountains, the valleys, the hills, the lakes, the rivers and the oceans remind us that we are always home even though we are not at home and I can always rely on the park to make me feel alive all the time. Jiangsu taught me to always look up and always look at the brighter side of life at all times. I may always be alone, but here I am never lonely. Home is where the heart is and my heart is Jiangsu. Jiangsu is peace. Jiangsu is love and Jiangsu is respect.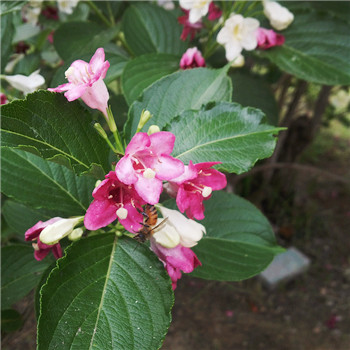 It was in Jiangsu that Kamohelo Kenneth Mochoari picks up the hobby of taking pictures. [Photo provided to chinadaily.com.cn]