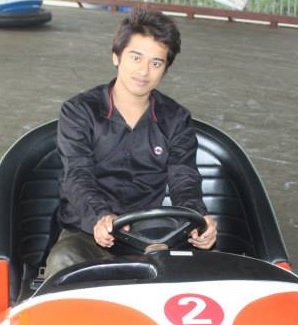 Mubeen Hussein Arawker, an Indian student at Jiangsu University, shares his story of Jiangsu.
It is all began with an emotional attachment. To live in place, make it your home, friendships, heartbreaks, loving moments, envy, pride, self-esteem, anger, desperation, ego and so on.
Zhenjiang a beautiful city in Jiangsu Province is my home since 2011. I love my city, my friends, my University and the numerous memoirs that came along me. I am Mubeen, a MBBS student. That's an enough introduction. Right since I landed in China in 2011 I have been through lots of adventures. A local fight in my first week in China had me change my University. We roamed through Nantong, Xuzhou and finally arrived at Zhenjiang where I found my Alma-mater "Jiangsu University". At first instance the beautiful University took away my heart. Then it came to friends. I really made some really close to my heart. The night outs at 2 am , visits to places or the Square dancing with the Old Chinese people we have done it all. As days do not stay same, so were some friends. We fought over petty things like girls, things, money etc. Still we had love and respect for each other. A pass of a smile and glance were all .
Then we had our differences resolved through a mediator. We all have gone through this. A major blow came to my life when I lost my friend to a disease and he died. I cried, we all cried but it was over. Forgetting a dear friend isn't easy. I diverted myself towards studies activities, achievements.
As we move, I have visited Various Places in Jiangsu, specifically in Zhenjiang and else Xuzhou, Nantong, Nanjing, Yangzhou, and so on. All had some uniqueness. For instance, "Yangzhou City"- Although small the fried rice (or 鸡蛋炒米粉 in Chinese) were the best I have ever yet. "Nanjing", which was once the capital, is of course a true lively city offering much in the night life and culturally in the day time. I would point out Nanjing Museum. Such a great site of Architecture; the Remains of Qing and Ming Dynasty Imperial Porcelain Antiques were a fascination to eyes. At Zhenjiang, the Zhenjiang Museum was the best place I visited. There are primitive porcelain ware, geometric stamped pottery pieces, bronze- ware dating from the Western Zhou Dynasty and the Spring and Autumn Period, celadon of the Six Dynasties, silver and gold ware of the Tang Dynasty , and famous porcelain ware, silk fabrics and arts and crafts of the Song Dynasty . A picture with friends at this place can be seen in this article.
At the end it were these moments, the strive to achieve something in life, and the friends which are still there in my life and the ones I lost, the teachers I will miss you all after I graduate next year. I love you China-Jiangsu and you will forever hold a key place in my life. You were a dream come true in my life.