Muhidin J. Shangwe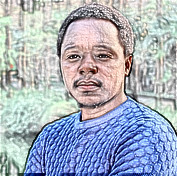 I am a Tanzanian currently pursuing a PhD in International Relations at ECNU. My research area is Chinese soft power where I focus on whether it has made strides in Africa. I will be graduating in June this year and return home thereafter. I first came to China in 2007 for a students' conference on climate change held at Fudan University in July that year. Together with two other students from Tanzania we only stayed in Shanghai for ten days but China had left an indelible impression in me, so much that I wished I had a chance to stay longer. Therefore when that chance presented itself in 2011 I did not think twice. I successfully applied for a PhD study program at ECNU.
My life in China has been a fascinating experience. Before coming to China I had developed keen interest in the world's second biggest economy. Its bulkiness in terms of population, landmass, and an ancient history of a great civilization were all issues of interest to me. I thus had expectations; to learn and expand my social and intellectual horizons. I must say after almost six years, China has not disappointed me. As an aspiring academic, I feel I have grown immensely as a person and intellectually.
I have been lucky to visit many parts of this vast country and was able to witness its beautiful people and cultural diversity first hand. I have also come to learn lots of other things about China even when my Chinese is still elementary at best! In fact, I have come to realize that learning Chinese language is itself a life lesson as it reminds one of perseverance and consistency. It's for that reason I have decided that this is just the beginning for me as I intend to further study the language in future.