Adrian Pursell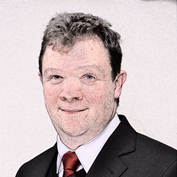 I have over 25 years in manufacturing experience. Including 15 years' experience with lean management, I have been involved in factory layout design including process design and redesign, project management and performance improvement initiatives with many leading companies including; A.H.Beard, Alberto Culver, Adelaide Brighton, Amcor, Atkins Carlyle, Austrim, BBMG, Boral, BTR Nylex, Brambles, Cantarella Bros, Capral Aluminium, Carlisle Transportation Products, Chubb Australia, CSR, Coles Myer, Commonwealth Bank, Colgate Palmolive, Glaxo-Wellcome, GEC, GUD, Herron Pharmaceuticals, Holcim-(Holderbank), Lucent Technologies, OPSM, MIM, NRMA, Pasminco, Procter and Gamble, Reed Elsevier, The Smiths Snackfood Company, Sunbeam Appliances, Sydney Water, NM Rothschild, Telstra Mobile, Telstra Wholesale, Telecom NZ, Rhone Poulenc Rorer, Ricegrowers Co-operative, St.George Bank, Tomago Aluminium, Volvo, Rio Tinto and Westpac. I was trained in Lean Six Sigma operational techniques both by Deloitte Consulting and the Kaizen Institute.
I hold an Advanced Diploma of Business Management, Advanced Diploma of Human Resource Management, Advanced Diploma of OH&S and a Diploma in Marketing. I am a Certified Practising Marketer and a Certified OHS Practitioner. I'm a well respected member of many organisations including the Australian Institute of Management, Australian Institute of Marketing, Kaizen Institute, Safety Institute of Australia, Industry skills council & Industrial Relations society of Australia to name a few. I have been on many boards & Committees including, Standards Australia, Manufacturing Skills Australia & ANTA (Australian National Training Board). I am also a director of some companies including, Meiti, Rampdjeft Pty ltd, Derwent Park Properties & Goninon Properties.
I have worked from the floor up and understand the demands faced at the Gemba (factory floor) it's this practical knowledge along with my business experience combined with lean principles & procedures that makes for a great mix. I have had many years working within China understanding the culture complexities of entering such markets. I have been to many cities and towns within China. I love the home towns best. Mainly because of the people, it reminds me of home. A country is only as good as it's people and the strength of China is within it's people. I find a lot of the Chinese cultural traits being very similar to ours. It's not until you have spent some time in home towns do you really appreciate this.