Diana Diaz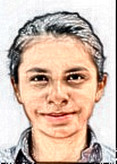 I am currently studying Master degree in Civil Engineering after being awarded a scholarship from the Chinese Scholarship Council (CSC) atTongji University, where I also finished my undergraduate studies in 2016.
I have served as a volunteer for the UNEP-Tongji Institute of Environment for Sustainable Development (IESD) during my academic journey.
Since 2015, I am part of the Research Group of Prof.BaiYun, where I have contributed to projects such as"One Belt, One Road" and "China-Nepal Trans-Himalaya Railway Link"; I am also part of the research of sustainable underground space development withprojects as the one sponsored by the Science and Technology Commission of Shanghai Municipality, titled "Key technologies for the underground space development of existing buildings". My main interests include developing initiatives, exchanging ideas and learning languages.
I came to China in 2008 when I was just 14. Encouraged by my father who in his first visit to China was so impressed with its rapid development that he decided to send me to a boarding school in Guangzhou to study Chinese. My parents made the decision for me and I had no choice other than leaving everything behind and starting a new life here in China, away from family and friends.
To start a new life away from home at such a young age was tremendously difficult, to say the least. But it was the beginning of an invaluable experience that shaped me in ways that living back home never could.
The transitional period was made easier by the interest I quickly developed for Chinese language, whichlater grew into feeling of admiration and respect towards China and its people.
I went back to Colombia in 2010 to finish high school, but by the end of 2011, I made the decision of returning to China to pursue my undergraduate studies. This time, it was I who was willing to go back, because upon returning to my country I realized China, the land 20.000km away from my native Colombia, had become my home away from home. I missed the kindness and sincerity of people, the variety of food, and all the wonderful experiences that can be obtained only in this diverse and complex country.
I believe in the principle of justice. As an old proverb says: "every effort deserves reward". Indeed, China's rapid economic and infrastructural development is the reward of all the efforts, sacrifices and patriotism of its incredibly hardworking people. For me being in China, not onlyhas giving me an opportunity to learn to bear fruit of my own hard academic work, but also to grow intellectually and personally in a phenomenal way.
Today, I can say that I have not only obtained theoretical knowledge, but also gained deeper multicultural sensitivity as well as the acquired ability to live together with people from various ethnic backgrounds, respecting their customs and beliefs. I believe that becoming a technical expert does not have a fulfilling meaning if it only brings about personal satisfaction. What brings a much greater joy is the realization that the work that has been done will have a large-scale benefit for us all. This requires teamwork rather than individual labor, and it goes along with dedication and self-compromise, giving the best of ourselves each and every day.
Surely where ever I go I will keep a piece of China within me.