Helene Florence Ngah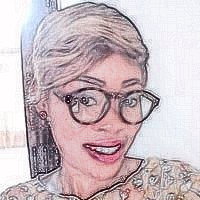 I am a Cameroonian diplomat pursuing a master degree in International Relations in China Foreign Affairs University under the scholarship of the China's Ministry of Finance and Commerce (MOFCOM) granted for a one-year program.
Back home, I work at the Ministry of External Relations, in the Division of Legal Affairs and Treaties, since 2013. I graduated from the International Relations Institute of Cameroon (IRIC), where I obtained a master degree in International Relations and I have a master in public law from the University of Yaounde II- SOA.
I'm also French-speaking, I wrote a book titled "Les Droits de l'Homme dans la coopération américano-camerounaise" (Human rights in the cooperation between US and Cameroon). I am a member of a professional association regrouping fellow diplomats in my country. I am not married and don't have a baby yet, but I come from a big family of five (5) brothers and three (3) sisters. I like singing, swimming, dancing, reading and travelling.
My stay in China started at September 2016; it was my first time in the whole Asia. I learnt basic rules of Chinese language in the Confucius Center in my country, but I was afraid of the language barrier. However, I managed quite well to communicate with people for my daily life needs. Also, I had a lot of stereotypes on Chinese people, but my stay here broke all these views. I'm enjoying the life here so far, there is easy access to public facilities, affordable food, security in the streets, clean roads, a lot of social events, polite and warming people everywhere and I can attend catholic celebration mass here in Beijing. I would like to travel around China to discover more authentic places which still bearing the marks of a long civilization that makes China so unique.