Local government planners cannot guarantee revival of Jilin economy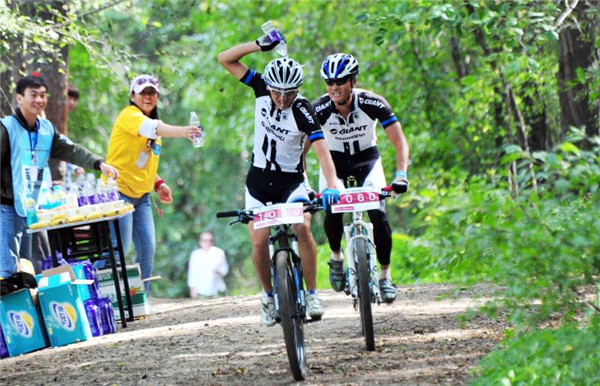 On Sunday, China's first international mountain bike marathon competition was held in the Jingyuetan National Scenic Area in Changchun, Jilin province. [Photos by Yuan Jigang/provided to China Daily]
A RESEARCH TEAM led by Justin Yifu Lin, an economist at Peking University and former senior vice-president of the World Bank, has suggested Northeast China's Jilin province, a heavy industry base since the 1930s, shift focus to developing light industry. Beijing News comments:
Lin's team has drafted a report for the Jilin provincial government, which says Jilin has great potential and comparative advantage in developing light industry, and urges it to improve the infrastructure related to light industry and to lower transaction costs.
The report's analysis does not seem to support its conclusion, though, because it is difficult to say whether a place enjoys comparative advantage in developing certain types of industries before it actually develops them. The report draws its conclusion by citing only the labor cost, per capita GDP and workers' population in the province, and the share of light industry in its economy, which are not the only practical factors investors would consider before investing money in the province.
Besides, the provincial government is the source of most of the data, which many suspect might have been altered to hide Jilin's economic decline.
The main players in China's light industry are mostly private enterprises, which are extremely sensitive to the production cost and business environment. And most competitive light industries are concentrated in the coastal provinces, such as Jiangsu, Zhejiang, Fujian and Guangdong.
If Jilin cannot reduce its production and transaction costs, and improve its business environment, which caused the decline of its heavy industry, it will be very difficult for it to develop light industries.
To restructure its economy, Jilin does not have to go to the other extreme of prioritizing the development of light industry. To embrace market economy the local governments at various levels in Jilin have to first redefine their role as almighty economic planners.