Exhibition shows people's desire for cultural enjoyment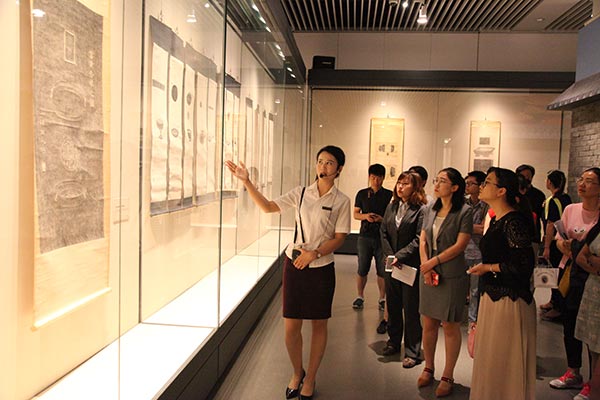 [Photo provided to China Daily]
ON THURSDAY, there were so many visitors to the Shanghai Museum for the opening day of the exhibition "A History of the World in 100 Objects from the British Museum", that they had to queue in line for at least five hours in order to see it. Thepaper.cn comments:
In 2016, when the Suzhou Museum held a special exhibition of Italian Renaissance paintings, visitors also formed long lines.
These long queues show that with their living standards raised, people now want to enrich their lives with culture.
Some might argue that ordinary people are not art experts and they do not understand much about the exhibited pieces. That might be correct, but it is a positive sign that they want to view the exhibitions. The value of museums lies in showing ordinary people the cultural legacy of the past, and in making culture inclusive.
Therefore, the long lines outside museums are to be welcomed.
But these are a challenge, too, because the long queues show the supply of cultural products is not sufficient to meet people's demands. It is time for public institutions such as museums and libraries to hold more cultural activities of various kinds so that people have more opportunities to enjoy and appreciate the arts.