Partiality must not be allowed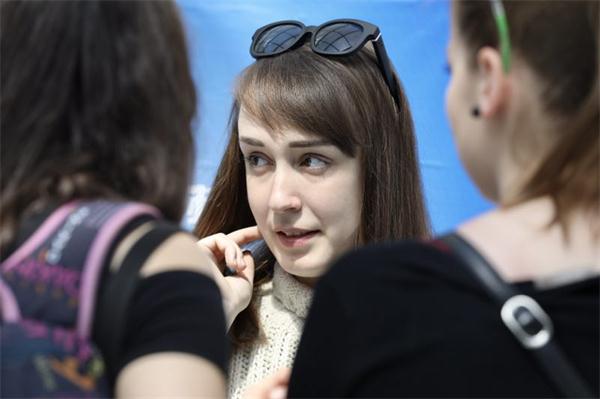 International students on the job hunt at the 3rd Career Fair for International Students in China at Peking University, Beijing, on April 22, 2017. [Photo by Zhu Xingxin/chinadaily.com.cn]
Past experiences indicate that the more indifferent a society is to employment discrimination, the more rampant such kind of discrimination is.
However, as the open discrimination against women in the job market encounters growing criticism, more and more employers are practicing "hidden" discrimination.
For instance, graduating from one of the universities included in Project 985 or Project 211, which were designed to improve the quality of higher education in China, is a huge boon to a students' future employment prospects, even though the Ministry of Education issued a regulation four years ago prohibiting enterprises from advertizing a preference for applicants from these projects. However, the ban has not really stopped employers from doing this in a more covert manner.
Such "hidden" rules and practices highlight that the fight against employment discrimination cannot be just lip service. The reason why the Ministry of Education's anti-discrimination recruitment stipulation has not been implemented is the lack of essential and punitive follow-up scrutiny. Without a rigid institutional guarantee, violators can do as they like without fearing they will receive any punishment.
Given that the fight against employment discrimination is a long process, the forcible implementation of some measures aimed at promoting "equal pay for equal work" may put women in a more disadvantageous position in the job market. That is why there are concerns that calls for "extra privileges" for women, such as a prolonged maternity leave, may lead to more discrimination against female job seekers.
Other than pointing accusing fingers at employers, the country needs to take some institutional measures to share the costs of employers employing female workers, such as increasing subsidies to kindergartens run by enterprises themselves and offering male employees more paternity leave.