Affordable drugs must be guaranteed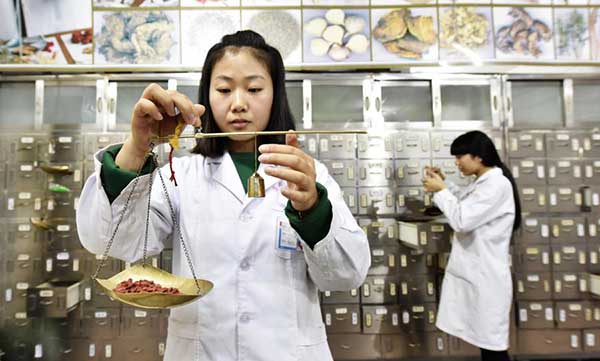 [Photo/Xinhua]
A VARIETY OF AFFORDABLE MEDICINES are either in short supply or not in production due to small profits. Beijing Youth Daily commented on Monday:
Many countries are locked in a battle against a shortage of pharmaceutical drugs, which is due to the lack of supply or monopolies. China, too, faces such problems, particularly an insufficient supply of affordable lifesaving drugs.
The reform on managing medicine prices grants pharmaceutical companies the right to fix the prices of most medicines, including lifesaving ones. Since pharmaceutical companies now have a bigger say in how much they charge customers, the move is expected to improve the production of medicines.
Yet the vicious circle in which the manufacturers only resume the production of affordable drugs when they receive government subsidies, and halt production of them when the subsidies are no longer forthcoming, is yet to be broken. When questioned about why they stopped producing affordable medicines, drug companies always blame the rising cost of raw materials, unpromising profitability and the lack of supply-demand information.
These arguments, although plausible, do not change the fact that the market does not do very well in maintaining the production of affordable medicines. Entrusting the price-fixing right to pharmaceutical enterprises is necessary, but more needs to be done to make sure there is a sufficient supply of affordable medicines.
In other words, governments at all levels have good reason to intervene in the production and distribution of affordable lifesaving medicines. For starters, a catalogue of necessary pharmaceutical drugs is needed and the production of them should be outsourced to authorized producers. A targeted, tailored distribution system, by which express companies can deliver the medicines when there is an urgent demand, is also called for.
For that to happen, it is important to build an online database monitoring the real-time consumption of the most used affordable pharmaceutical drugs across the country.