Real estate destocking still a priority for most Chinese cities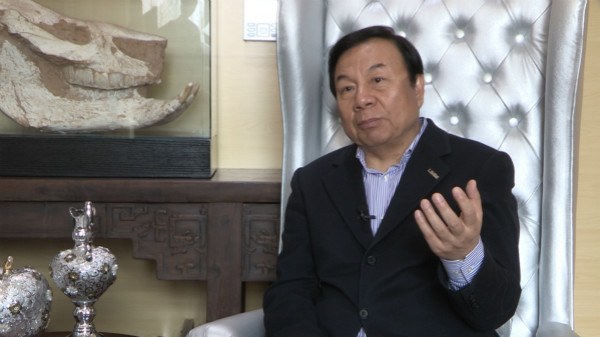 Li Xiaolin, member of the 12th national committee of the CPPCC and founder of real estate giant Beijing Linda Investment Group, was doing interview with China Daily website.[Photo by Wang Yuxi/chinadaily.com.cn]
Policies aimed at real estate destocking in third and fourth tier cities should remain in place as the number of unsold properties is still high, says Li Xiaolin, member of the 12th national committee of the CPPCC and founder of real estate giant Beijing Linda Investment Group.
Li, who has been a member of the CPPCC for 15 years, has conducted field research on the issue and estimated that in some provincial capital cities' average property prices were only 4000 to 5000 RMB.
"That means very limited profit margin. Accordingly, there did not exist so-called phenomenon of a housing bubble." Li said.
He suggested a range of targeted tools like using leverage should be applied.
"If local authorities offered more preferential policies on bank mortgages and initial payments, it's highly possible that solid progress could be achieved in near future."
And this problem should be much accounted of, Li stressed, various social problems may be caused by it, if property developers couldn't gain reflow of funds and even go bankrupt, it's also difficult to solve large amounts of migrant workers'accrued salary.
Since property tax has been officially annouced impossible to launch during this year's two sesssions, but Li believes there is still a possibility that it would be introduced in the coming years as an alternative to charging a land transfer fees when state-owned property leases are up for renewal.
"A problem that our authority has be faced up with is amounts of lands' usage term are about to expired. The usage term of lands for commercial use is 40 years, industrial lands and residential lands are 50 years and 70 year respectively. Especially for residential lands, if their land usage terms expire and residents are asked to pay land transfer fees for another term that means a large amount of money and would, obviously, be unbearable for them. With this in mind, collecting property tax may be a good way instead of paying land-transfer fees, and may definitely make residents feel much better," Li said.
Previously most of Li's proposals relate to the property market, this year he has also drawn on his experience as vice chairman of China Siyuan Foundation for Poverty Alleviation, to put forward a proposal around management of non-profit organizations operation.
More emphasis should be put on improving transparency of non-profit organizations, Li said.
"As we have seen, many negative news happened in this area through last year, almost led to a crisis of confidence among the public to some degree. It's vital to keep donors informed about the capital flows of the donations."
He has also suggested scrapping the rating system for not-for-profits arguing there is little difference in the categories.
"If there's no difference in fund-raising between a 5A organization and a 4A one, why bother to give a rating for them? After all NGOs are not like hotels or restaurants. To the public, it's the tranparency that really matters when they want to know whether a public funding foundation is operating an actual good public welfare program." Li explained.