Should college students be encouraged to start businesses before graduation?
Freshwang (Australia)
As a college student, I believe the guidance is essential, because the inexperienced students rarely had access to realistic business from books. They may face many problems can't be solved by themselves, thus will make them depressed and easily to give up early. This will be a waste of social resources. But with good guidance, they can be more creative than older entrepreneurs.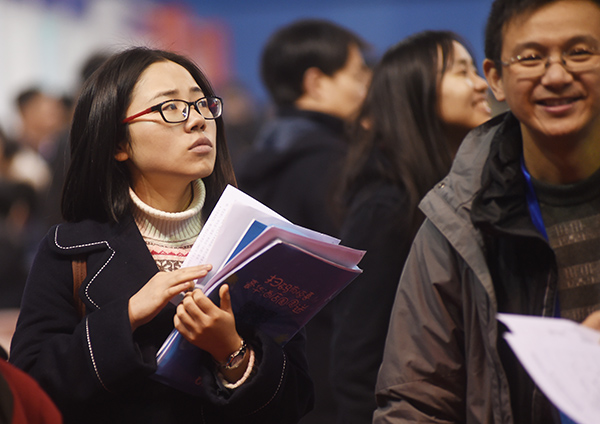 A young woman attends a job fair in Beijing in January 2017. [Photo/VCG]