Should college students be encouraged to start businesses before graduation?
Jaaja (China)
In principle I think this is good development.
Education should not be just about reading books and taking tests, and idea of lifelong learning should not be only about older employees learning new things in their work, but the other way too.
Also students can be more naive (in the positive sense) and open minded than older entrepreneurs, and they could put China's reforms related to business environment to different kind of test than older generations, which can benefit the whole society.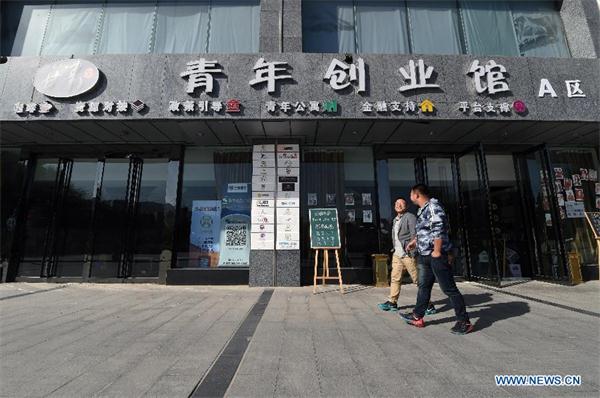 Employees of start-ups walk out of an incubator center in Lanzhou city, capital of Northwest China's Gansu province. Oct 10, 2015. Incubator centers have been set up these years to boost start-ups in Chengguan district of Lanzhou city. Measures including simplifying procedures for licenses application and earmarking subsidiaries have been implemented to reduce the operation cost for the companies in these centers. Up to now, about 30 incubator centers have fostered more than 1000 start-ups in the sectors encompassing e-commercial, bio-pharmaceutical, cultural and creative and internet plus industries. [Photo/Xinhua]