Tsinghua right to try and enroll more international candidates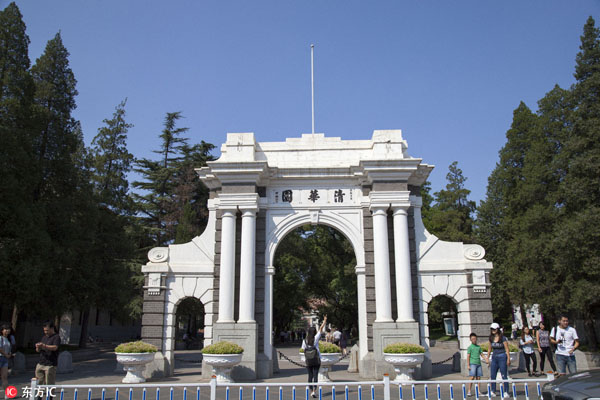 Tsinghua University. [Photo/IC]
Tsinghua University has been facing criticism for its 2017 admissions requirements for foreign applicants. The previously required entrance examination has been canceled, and international students may now apply for undergraduate studies if they have a high-school diploma and have passed level 5 of the HSK Chinese language test. China Youth Daily comments:
Many people have challenged the new requirements, saying they lower the threshold for admitting foreign students and are thus unfair to domestic students.
Tsinghua responded that it is not the case. According to their spokesperson, with the new policy, Tsinghua will more comprehensively evaluate the academic potential of applicants, instead of relying on the result of just the written test. Besides, the number of domestic students enrolled will remain around 3,300.
In fact, by canceling the written test, Tsinghua is trying to catch up with world's top universities, because most of them enroll students by accepting and reviewing their materials instead of holding a written test for them.
More important, international students account for about 5.8 percent of all Tsinghua students, which is lower than the 20 to 30 percent of most globally renowned universities, and it is time to increase the number of international students enrolled. By enrolling more international students, Tsinghua will not only improve itself, but also help broaden the views of its domestic students, because the latter could learn more from other cultures.
However, the move has still raised doubts among domestic residents, because quality higher education is a rare resource. Everybody in China knows how competitive the national college entrance examination is, and how much effort an average domestic high school student has to put in. They associate the exams with "fairness", that's why consider it unfair when foreign students no longer have to sit a written test.
Tsinghua has set a good example of responding to their inquiries in time. But the incident highlights how difficult it is to lead reforms in the education sector. We hope the authorities can respond to people's doubts in time when other reforms meet challenges. That's key to the success of the reforms.