Renting a partner for Spring Festival?
andr0078 (Australia)
This is exactly deceitful, big time! Lie to your family? You want the single guys to live in a lie? What about their parents, after they've found out it's all fabricated? It'll send them to early grave. Also the girls, don't you think there is the risk of unscrupulous men who might rape & murder the naïve girls? Think about that!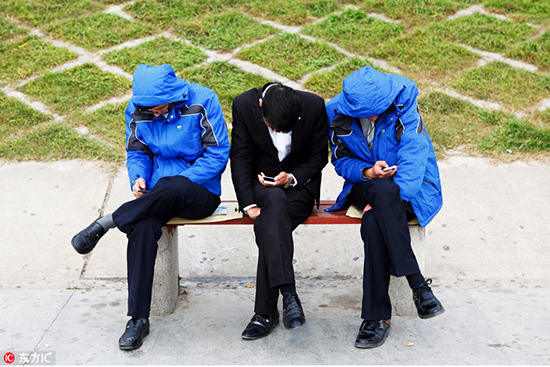 Three young men sit on a bench, with their heads buried in their smartphones, in Xianyang, North China's Shaanxi province, November 6, 2014. [Photo/IC]