Sound evaluation network in demand for booming think tank industry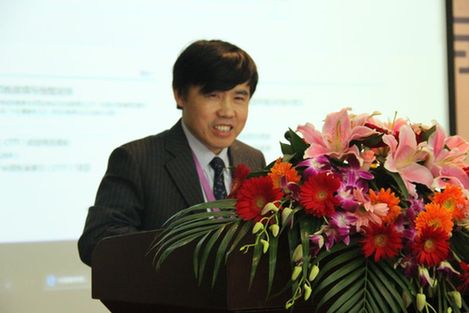 Professor Li Gang [Photo provided to chinadaily.com.cn]
Under the call for the development of a new type of think thank, the industry closely related to decision-making has seen a tremendous leap, especially in the past 3 years. According to the statistics, there are 489 think tanks in total, a number in this industry that ranks second after the US.
Therefore, a scientific, objective and impartial evaluation system for those agencies is urgently needed to keep pace with the trend.
To some extent, a Chinese think tank evaluation system has made much progress, promoted by various evaluation reports successively released by domestic think tank evaluation institutions. We have seen four evaluation reports in 2016 issued by five think thank research centers, which include the Research Center for Think Tanks with the Shanghai Academy of Social Sciences, the Chinese Academy of Science, the Sichuan Academy of Social Sciences and the Center for Chinese Think Tank Studies and Evaluation, Nanjing University (CCTTSE), combining with the Think Tank Research and Release Center of Guangming Daily.
Although these institutions hold different perspectives to assess think tanks, the construction of a think tank evaluation system in China is still at a nascent stage, with the incomplete theoretical system required to be improved.
Since most think tank evaluation institutions collect information through questionnaire surveys, leading to a lack of objective data, evaluation methods mainly depend on qualitative analysis rather than quantitative analysis, and the results are quite possibly dominated by subjective assessment. Given that, establishing think tank evaluation institutions with scientific research and good reputations seems to be more essential.
Based on the scientific research, CCTTSE, as a third party institution, aims to propel the formation of the Chinese think tank community and promote the specialization and professionalization of Chinese think tanks.
Under the support of the Chinese Think Tank Index (CTTI), a unique data management system which provides basic data for Chinese think tank evaluation and serves its users with a search engine for the think-tank-related information, CCTTSE launched MRPA Evaluation Report for CTTI's Think Tanks (2015-2016), leading to positive discussions about Chinese think tank governance.
It is worth noting that the evaluation system is inseparable from the self-development of think tanks. The Chinese think tank industry is still in its infancy and some academic institutions are experiencing a transition. A surge in the number of Chinese think tanks and disordered states seem to fully illustrate that. Indeed, it is a necessary process for most newly emerging things.