A landmark in property rights protection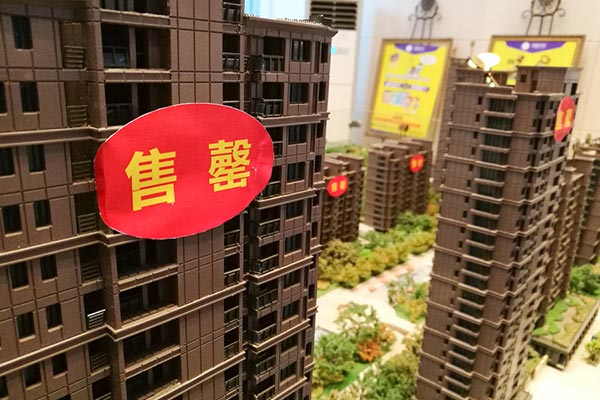 Models of residential buildings are seen at a property showroom in Binjiang district of Hangzhou, Zhejiang province, Sept 14, 2016. [Photo provided to chinadaily.com.cn]
The State Council, China's Cabinet, recently issued a guideline on how to further improve the property rights system and better protect property rights. The guideline is aimed at providing equal, comprehensive and law-based protection to all kinds of property rights.
Against the background of economic downturn, protection of property rights is critical to stabilizing China's economic and sustainable growth.
The deceleration of private investment in the first half of this year, which has raised widespread concerns, was partly due to the country's industrial restructuring and a not-so-bright market prospect. The drop in private investment is also directly related to insufficient investor confidence because of the lack of a standardized and law-based system for the protection of private property rights.
Therefore, the guideline aimed at strengthening the protection of property ownership rights, improving the legal system in order to promote equal protection of property rights, deal judiciously with property rights cases that are yet to be solved due to historical reasons and strictly standardize legal procedures for the resolution of property disputes. It is a timely response to public concerns. The fact that the promised measures can be implemented without much difficulty should boost investors' confidence in the long-term prospects of the Chinese economy.
China has reached a critical juncture in its economic transformation and upgrading, which has raised the need for new legal protection for property rights in the country. Its ongoing campaign to transform and upgrade the manufacturing sector, which coincides with the new global industrial revolution (or "Digital Revolution"), also highlights the need to provide better protection for the knowledge-based economy and intellectual property rights, in order to boost public enthusiasm for entrepreneurship and innovation and propel the country's industrial development toward achieving its higher technological goal.
In this sense, the guideline's promise to better protect intellectual property rights, increase the cost of violating those rights and lower the cost for safeguarding them will play an important role in establishing an innovation- and entrepreneurship-driven economic development and accelerating the country's economic transformation and upgrading.
China's per capita GDP is about $8,000, and its middle-income population is about 300 million, less than one-fourth of its total population. And international experiences indicate the expansion of a country's middle-income population is dependent not just on its economic development, but more importantly on the establishment of an income distribution system based on the protection of property rights.