Is 'husband nursery' a good idea?
Editor's note: A Shanghai shopping mall recently opened a "husband nursery" where men who are dragged around the shops by their wives or girlfriends can relax and refrain from shopping. Do most men hate shopping with women? Forum readers share their opinions.
YinsXZ (US)
Hey, that is an absolutely fabulous idea. I like it. It also makes it easier for women who have lots of bags to be able to drop them off at the nursery for hubbie/boyfriend to watch over while she returns to shop for more! I'd love to see this in America. Set it up with wifi too and heck, you have a perfect hang out spot to chill for a while.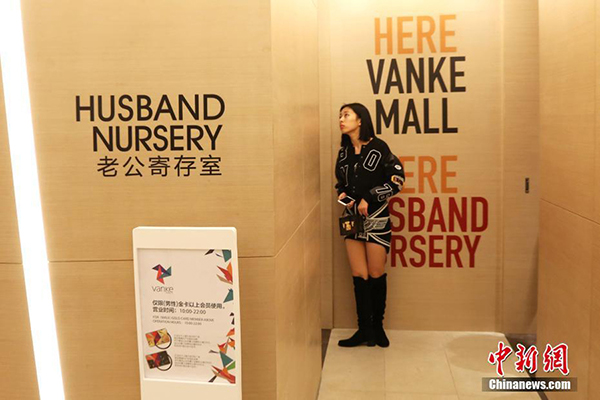 A husband nursery set up in a new shopping mall in Shanghai has attracted many curious shoppers. The room, equipped with comfortable chairs, a fridge, magazines and other recreational services, caters to husbands or boyfriends who are reluctant to spend hours shopping with his wives or girlfriends. [Photo/chinanews.com]