Is IKEA becoming a place for senior romance?
SEARU(Australia)
Romance is the most important thing while eating is not that important! So a noble man always leaves more space for seniors' love affairs!
Mr Qiu(Shanghai, China 65 years old)
We've been to fast food outlets like McDonald's – but there are barely any peers there. We feel like aliens – surrounded by youngsters. If there is another place in Shanghai where elderly people can gather, we are more than ready to pay twice as much and travel further.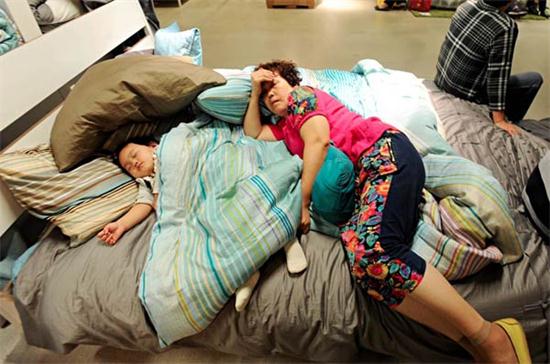 Woman and a kid sleep in a bed displayed at Ikea's Wuhan store on Oct 6, 2014. [Photo by She Ji/Asianewsphoto]