Baby first, or flat first?
Editor's note: "You don't need much space to have sex". This is what Singapore's Senior Minister of State Josephine Teo during a media interview on 'no flat, no child' belief. Do young couples need a flat first before having a child? Baby first, or flat first? China Daily readers share with us their opinions.
Zenov Yap (Singapore)
I don't see anything wrong or offensive with what he said. I hold the same view that it's ridiculous to say owning a flat is a pre-requisite to having a baby. Imagine telling our children that: Hey, you wouldn't have been born if not for the flat. This prioritizing of material stuff over humans is absurd.
That being said, I believe all young Singaporeans still yearn for a personal space they can call their own. I do hope more can be done to address the housing crunch.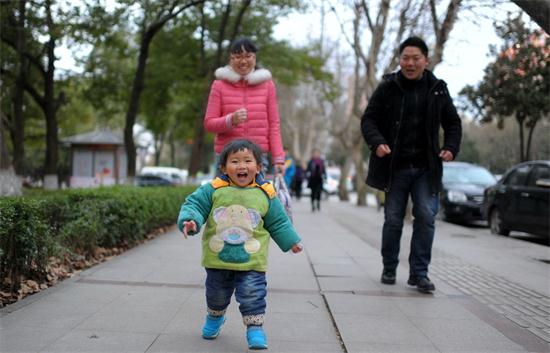 A child plays with his parents in the garden in Hunan province. [Photo/IC]