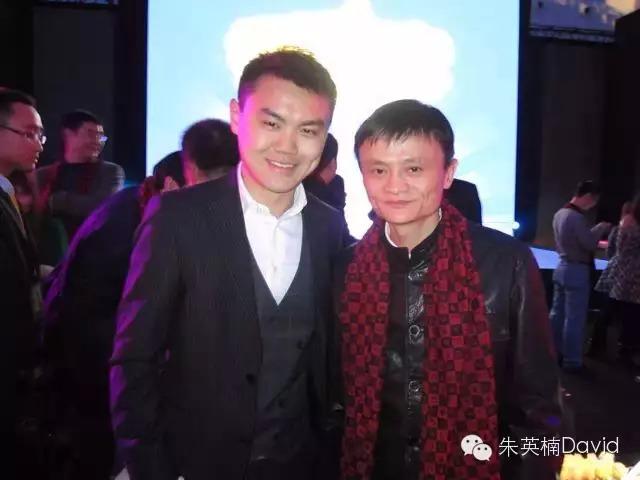 David Zhu and Jack Ma, founder of the Alibaba Group, at the Sina Weibo Night in January 2011. [Photo provided to Chinadaily.com.cn]
I had a lot to reconcile.
In the past eight months, I have done each of these conflicts some justice. I've found some valuable insights to these questions - some answered in full, some yet to be solved.
Eight months later, I look into the mirror and see someone that I know better. After all, it's me that I have to deal with for my entire life and getting to know myself better is probably more useful than knowing anyone else.
I made a few summaries below based on my experiences in China. Hopefully, if you ever decide to take a gap year, you may find some of these helpful.
Real life doesn't give out award certificates. No one is obliged to be your friend and spend his or her precious time on you with zero extrinsic motivators. Real life is filled with result-oriented individuals, some materialistic, some pretentious, but all pragmatic. Useless relationships die after one meal; useful relationships rekindle after months-long gaps. This is true whether you're talking to entry-level employees or attending high-profile networking cocktails.
Beijing is a tough place to be. It focuses the many desires of China into a tip so sharp that you can sense it in the directness of how people approach you for things. Office politics are layered in matrices of personal relationships. Sentences can be delivered in 10 ways but interpreted in 20. Thinking too much is better than thinking not enough and never trust anyone that you can't verify through another friend.
As students we honestly don't think much about age. We are in the educational system, which puts us in the right places at the right age. But in the real world these restrictions are looser. How old are you? How old do people think you are? How old would you like to be? How old would you need to be? But really, how old can you be? Sometimes you are at the right place at the right time, but you might be at the wrong age. In the West, youth is good. Youth is energy, opportunities, and possibilities. But in China, youth is immaturity. It equates to inexperience and to most people screams unreliability.
We often think of discrimination in terms of gender, race and other common distinctions. But age is just as key, and twice as severe in a country that has a hierarchical system by age. What I'm trying to say is this: Don't let age limit you, but also don't misperceive your own mental age. With age comes a sense of calmness or easiness. The nirvana stage of life. The moment when you have gained full control of the self. Try to get there the fastest way possible, because only then can you stop worrying and start producing.
Unfortunately during my short gap year, I did not manage to find what I'd consider the meaning of life. But the general idea is to find it eventually. Something. Anything. The problem with most college graduates is that once one graduates, one gets lost. One finds a job. One meets a boy/girl. One marries, has kids, and realizes it's too late to change careers because costs have become too high.
So for those who have asked me whether they should follow their dream or follow what their parents asked them to do after college, my advice has always been - follow your dream, follow it early, and prepare well. Whatever you do, do it for a virtuous purpose. Money, fame, bottles-and-models, are simply not virtuous purposes. Honor (not fame), pride (not ego), and the well-beings of others (family, friends, even strangers) are.