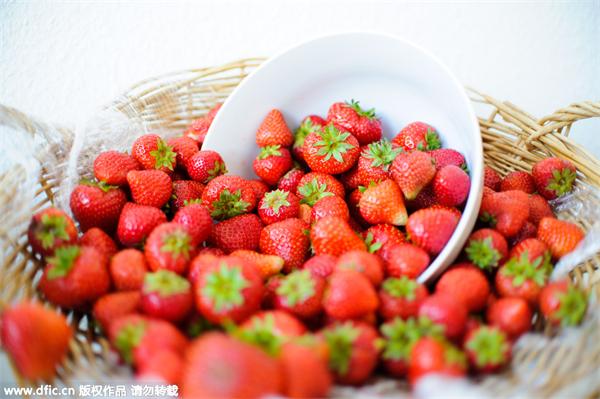 A recent China Central Television investigation found strawberries bought at random from eight Beijing retailers contained two pesticide residues in a lab test. Residues of Acetochlor, which is not even registered in China's national standards for food residues, were fairly high. Comments:
A new set of internationally compatible food safety standards is more than necessary. On the one hand, such standards would serve as the country's guarantee of high food quality; on the other, China as a vast agricultural country needs to meet higher requirements to make its food industry more globally competitive. When it comes to food and medicine safety, China should adopt even stricter managerial rules than developed economies do.
Wu Jun, a guest commentator with scol.com.cn, April 27
Scandals of pesticide contaminated strawberries are not new, however, the relevant supervisors are yet to confirm whether the reports are true. Such dereliction of duty will do no good to the overall credibility of Chinese agricultural products. It is important that the food safety inspectors do their duty and protect the public before online postings do.
Deng Haijian, a guest commentator with West China Metropolis Daily, April 28
Admittedly, strict standards and efficient supervision are essential to make our food safer. But that is not enough, it calls for feasible guidance to persuade some planters to relinquish their "old-fashioned" practice of using too much pesticide. Changing this habit will take time, of course, and will rely very much on a set of time-tested methods based on modern public governance.
Ran Yu, a guest commentator with China Youth Daily, April 28