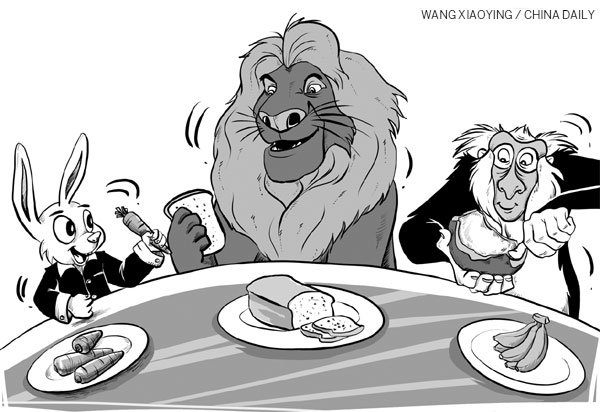 President Xi Jinping breathes new life into Chinese political imagery with his recent statement that China is a "peaceful, pleasant and civilized lion", paraphrasing Napoleon, who described China as a sleeping lion whose roar would one day shake the world.
When Napoleon Bonaparte called China a "sleeping lion" two centuries ago, the legendary conqueror said that when the lion awakes, "she will shake the world".
The former Emperor of France was right in his prophesy since China has awakened, as declared by President Xi Jinping in his April trip to Europe, and it has been shaking the world, though not making it tremble in the way Napoleon suggested.
An evident sign of the Asian giant's growing engagement with the world is the frequent overseas visits made by the top Chinese leaders. The year of 2014 witnessed a busy diplomatic schedule for both Xi and Premier Li Keqiang, with Xi undertaking seven overseas tours and Li five.
In fact, the two leaders have traveled overseas 19 times between them and set foot in more than 50 countries across five continents since they entered office in March 2013.
This extensive global outreach is evidence of a strong political will to upgrade ties, forge lucrative deals and expand trade, and has been characterized by touching moments of interaction with local people. More importantly, it is evidence of China's determination to engage with the world for mutual benefits.
By rolling out new concepts such as the Chinese Dream and an community of shared destiny, China is forging a new diplomatic philosophy. By introducing initiatives such as a new type of major-country relationship with the United States and the Silk Road Economic Belt and 21st Century Maritime Silk Road, China is trying to establish interconnectivity and help shape a world in which all countries are winners.