Investors have been treated to a litany of bad news about the property market recently. China's National Bureau of Statistics reports that on average property prices in the country's 70 largest cities have fallen for three consecutive months and that in July price declines were recorded in 64 of the cities. In terms of gross floor area, residential property sales are down 9.4 percent year-on-year while housing starts are down 16.4 percent, the weakest data in at least five years.
Residential construction accounts for about 13 percent of GDP, directly and indirectly, so these data are worrying, suggesting a significant source of downward pressure on growth in the months ahead. With real estate loans accounting for about 20 percent of bank loans, falling property prices represent a risk to the health of the banking system as well.
The causes of the downturn in the property market are reasonably straightforward: income growth has slowed sharply in recent years and borrowing costs have gone up. Nominal GDP growth averaged 18 percent in 2010-11 but over the past two years has been only about half as high.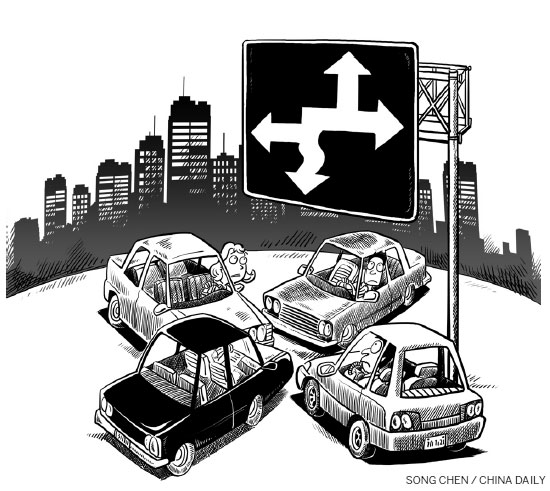 Late last year, borrowers found the cost of credit was rising as banks pulled back from offering discounts on mortgages even to first-time homebuyers. As demand weakened and projects came to completion, the market faced excess supply. Property developers today report inventories of unsold, completed properties equal to about 14 months' sales.
But before we get too alarmed, let's put these facts into context. The decline in cumulative prices over the past three months is only about 1.5 percent. Prices are still at least a little higher than they were a year ago. People who bought property in the last six months may be disappointed but the vast majority of homebuyers are still sitting on healthy capital gains. And developers report that the anticipation of further upside to prices appears to be luring investors back into the market when prices have been cut substantially.
But does that make this a bubble? No. Secondary transactions are still only 18 percent of turnover in China's property market. People are not buying with a view to selling quickly to the next person in line. People are buying because they think the fundamentals are sound. And we agree.