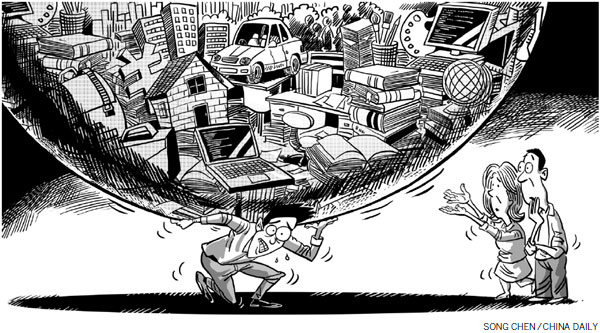 The rising rate of suicides among youths has become a big cause for concern for many countries, but the number and the reasons for suicides in China are even a bigger cause for concern. In the last few years, several studies have shown that adolescents and young people in China, Japan and other Asian countries have been battling with a large number of psychological problems that could force them to commit suicide.
Will China, and the other Asian countries, be able to draw away such adolescents and youths from that path?
Suicide is only the fifth leading cause of death in China, but it has become the leading cause of death among young people. An estimated 287,000 people commit suicide in China every year, that is, one every two minutes. What is equally alarming is that 10 times that number attempt it, according to the Chinese Center for Disease Control and Prevention. In fact, the suicide rate in China is one of the highest in the world.
In 1897, French sociologist Emile Durkheim noticed that the suicide rate among individuals who were not socially integrated and didn't have social support was higher. His observation may apply to many Chinese students who attempt suicide. Many such students come from rural areas to the country's main cities and lack the support of their families.
There are several reasons why adolescents attempt suicide. In many cases, suicide is related to fear of performing badly in examinations. Some experts believe that the rise in suicides among adolescents could be explained by China's family planning policy. Since most of the children in China grow up without siblings, they are not used to tackling difficult interpersonal problems, and therefore lose confidence in themselves when confronted by a problem they consider insurmountable.
According to Lin Kunhui, founder of Life Education and Crisis Intervention Center in Shanghai, young people face enormous stress and can seek help from very few people to solve their problems. In many cases, they are under simultaneous pressure from work, study and personal issues.
Despite the extraordinary performance of the Chinese economy over the past few decades, many young people cannot find jobs and go into depression, which leads them toward suicide. Many graduates are unable to get a job even a year or more after passing out of college. Such problems are particularly serious in rural areas, where people are poorer and do not have easy access to mental health services. In addition, pesticides are easily available in rural areas that many people consume to commit suicide. According to World Health Organization data, pesticide is used by 58 percent of the people who commit suicide in rural areas.