China to price carbon before US
Developed countries can stop worrying that taking action against climate change in their countries will result in loss of competitiveness to China, because China is expected to introduce its own carbon-pricing schemes in the coming years. So this is a very good time for other countries around the world to do the same, to level the playing field, to reduce the risk of runaway climate change and to protect the environment.
Let's hope that during their forced furlough, US federal government employees have had some time to read about what's happening in the rest of the world. Last week, the leaders of the International Monetary Fund, the World Bank, and the Organization for Economic Cooperation and Development stressed the need for carbon pricing to address climate change.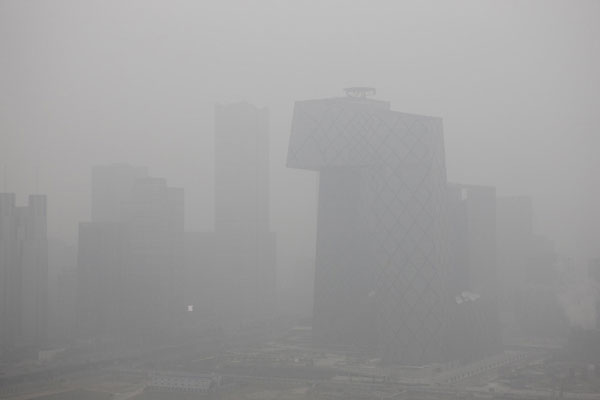 Heavy fog envelops Beijing on Sunday morning and the municipal meteorological station issues the city's first orange fog warning. [Photo/Xinhua]
The IMF recommends pricing carbon to shore up national balance sheets and to stimulate investments in renewable and clean energy. The OECD says that credible and consistent carbon pricing must be the cornerstone of government action to tackle climate change. All this comes shortly after the Intergovernmental Panel on Climate Change issued its latest scientific assessment, which states that human influence on the climate system is crystal clear and urgent action is needed.
Even without taking account of the global environment, Chinese people and their policymakers are sick of air pollution and China is poised to introduce some major new measures.