Beware of terrorist groups in Syria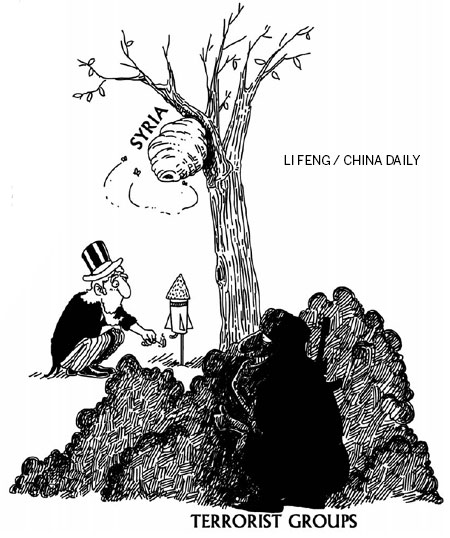 The United States has always, especially after World War II, sided with colonial powers or former colonial powers in conflicts with colonies or former colonies. In Vietnam, the US took over from where France (the colonial power) left to fight an almost 20-year war that left hundreds of thousands of people dead and the country devastated. More recently, it dragged other Western powers, including the United Kingdom, into bloody wars in Afghanistan and Iraq.
And now US President Barack Obama, who was awarded the Nobel Peace Prize for his "commitment" not to use force, wants to intervene militarily in Syria with the help of France, which once controlled part of that country. Therefore, Syrians fear their condition will be like the Iraqis, who have been suffering mayhem, chaos and destruction ever since American and British troops invaded their country.
Perhaps "sweet memories" of France's colonial past have made President Francois Hollande so eager to fire missiles and bombs into a country that fought against French rule in the first half of the last century.
Of course, the former colonial powers are trying to add UN legitimacy to their campaign to re-establish their sway over the countries they once ruled. The United Kingdom was in action in Iraq, Italy sent in fighter planes to bomb Libya, and the French, after intervening in the ongoing civil war in Mali, want to attack Syria.
But the major Western powers, especially the US, are ready to "overrule" the UN altogether and use the "Doctrine of the Right to Protect" as justification for attacking a sovereign country, which certainly would cause the deaths of countless innocent civilians and ruin the lives of the survivors.