The need to sustain good newspapers
As a boy, I didn't read newspapers a lot. Instead, like many other boys and girls of my age I used to deliver them. I used to carry a bundle of those inky sheets through the usually wet and cold streets of my hometown in the United Kingdom. As a result, the newspapers often landed on customers' doormats a little damp and smudged, even slightly ripped. But people didn't mind that as long as the newspapers arrived in time for the breakfast read.
Later as a student, I brought my progressive newspaper loyally, so did my friends. And the newspapers, or what was printed in them, became a focal point of our discussions. We hardly ever questioned the veracity of the reports or the authority of its journalists, so it was ridiculous to buy more than one paper. Indeed, newspapers were considered essential for our education.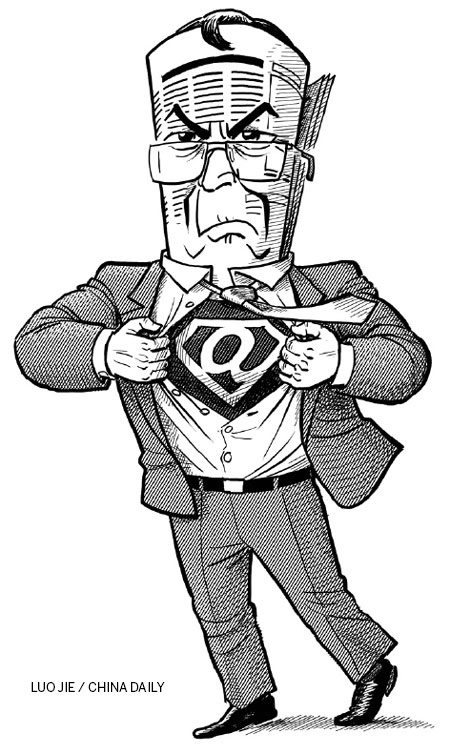 Obviously this was before the pre-digital age. But now the Internet has brought about massive changes in news distribution and readers' consumption and behavioral traits, which are heading in the opposite direction to my early experience. Yet as newspapers struggle to adopt and survive in this new landscape, there is a feeling that this is a critical juncture in the trajectory of experimentation to converge new technology, market share and news values.
The central questions, according to me, are: Can newspapers charge for content in today's digital times? What is a newspaper without paper? Is it just another infotainment website?
Experiments with charging schemes for digital content have come and gone over the past 20 years. But the imposition of a flat subscription charge, a "pay-wall", has gained ground recently. Perhaps nobody would really care if tabloids charged or had no physical presence. The concern is that we may lose quality national newspapers as an essential part of our national identity, because they connect people, organizations and public policymakers in a reasonably accessible national discourse and generate a sense of belonging.
The problem is that people have become habituated to accessing online resources, and some major newspapers are kicking themselves for following the open information ethic in the first place. It is generally recognized now that it will be extremely difficult to sustain a major newspaper through advertising revenue, even with the tricks of personalization made possible through customer data analytics.
Against the backdrop of ubiquitous news, the ability to surf through many news sources and a general loss of journalistic authority, because of the former, industry commentators generally agree that only the dwindling number of loyal readers will be willing to pay subscription charges. So where does that leave us?
Several possible trajectories are emerging on the digital landscape. First is the fizzy brew of gossip and celebrity "news", information on sport and the consumer market, and tabloid offerings with little quality news or discourse. The second is the elite specialist communities, such as those subscribing to the Financial Times or The Wall Street Journal, where membership may be essentially linked to professional identity and status. And the third is the news aggregation services, which seek to fulfill their users' desire to follow a particular story from multiple sources or connect with their favorite journalists. Each is financially viable. The last one is driven by more sophisticated ways of storing and sharing content, which is emerging but not yet fully adopted by news organizations.
None of these possibilities fulfill the role of a national newspaper, although there is a vision that can sustain it. This is based on the idea that digital technology can connect readers, journalists, organizations and policymakers in new, open and meaningful ways. To cite one example among several, in the online edition of the UK-based The Telegraph, user comments have become a valuable addition to content and there is an energetic and informed community of contributors. It is true that it invites some extreme and banal materials, but it invites some gems too.
We now hear that user content has become essential reading even for national politicians. Access to this platform is still free and the newspaper has adopted technology to enhance its national role rather than only increasing its revenue streams. Against the backdrop of the three trajectories discussed above, I believe that readers are recognizing the value of this path of development even more and consequently would be willing to contribute financially to sustain it, though not in a way that diminishes the openness of the platform.
Here solutions can be found with some kind of financial payment with a range of benefits, though not a "pay-wall". I also believe that the Telegraph Media Group will keep publishing the paper version. After all, not everyone has the access or the skills to use the digital version, and physical presence in the spaces through which people move gives a sense of reality to the virtual world by keeping people connected to traditional journalistic values.
In China, this model is perhaps more relevant. Here the educational ethic is particularly strong, the government is significantly encouraging reading and there is an ever greater desire to connect people, organizations and policymakers in a meaningful discourse. The fizzy brew, the elites and the aggregators may still grow, but in China there is a strong possibility that people will recognize the value and sustainability of a technologically enhanced national newspaper platform that is open for all.
The author is associated with the University of Nottingham, Ningbo, China.
(China Daily 08/20/2013 page9)