Dodging key question on Snowden's revelations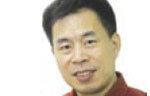 Yahoo News has done an interesting analysis of the 444 briefings through June 18 by White House Press Secretary Jay Carney and found 13 distinct ways in which he dodges reporters' questions.
For example, he replied with "I don't have the answer" 1,905 times; "I would refer you to someone else" 1,383 times; "You already know the answer" 1,125 times and "I am not going to tell you" 939 times.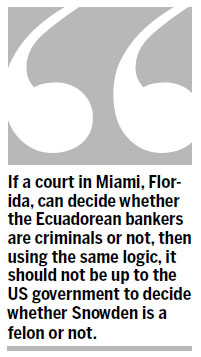 Carney, a former Washington bureau chief for Time magazine, may be an expert in evading the media's pursuit of answers. But I assume all government spokespersons do that to a greater or lesser extent. Carney and many US officials have been extremely skillful in dodging questions on the Edward Snowden case and misdirecting public attention.
Instead of addressing the international concern over its global surveillance program conducted by the US National Security Agency, the US has continued to divert attention from its actions by describing the NSA contractor first as a traitor who leaks information that aids terrorists and now as a felon who stole classified government information.
When the Chinese government requested the Obama administration explain the aggressive hacking into Chinese cellphone companies to access the text messages of millions of citizens and the attack on the networks at Tsinghua University and computers at the Hong Kong headquarters of telecom service provider Pacnet, the US again avoided the issue, accusing China of failing to arrest Snowden instead.
US officials, including Carney, have claimed that not detaining Snowden in the Hong Kong Special Administrative Region will have a negative impact on the bilateral relationship, conveniently masking the fact that it is the US' massive hacking of China that has cast a shadow over relations.
On Wednesday, US Defense Secretary Chuck Hagel also expressed his disappointment at the Chinese government. He too failed to mention how more disappointed China should be at the NSA aggression.