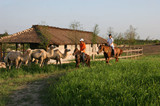 2013-07-05
Bacheng town's Yangcheng Lake tourist resort offers breathtaking scenery and a relaxed environment for visitors wishing to take a break from their hectic schedules.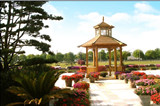 2013-07-05
The Tinglin Garden is a good choice for those wishing to relax amid a sea of flowers – and to soak up some culture.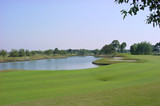 2013-07-05
Visitors can board a yacht at Dianshan Lake and view and enjoy the scenery and high quality service – as they conduct their business affairs in this serene atmosphere.
Like Christmas Day in the West, it is traditional in China to cook up an enormous feast on Chinese New Year, with dinner tables groaning under the weight of dozens of dishes.