2015-12-01
The tour takes a mere 30 minutes and leaves the visitors with enough time to travel the town on foot.
2015-12-01
Different from the heavy snow in the North, the snow in "Jiangnan", or the region in the lower reaches of the Yangtze River, is gentle and soft.
2015-11-30
A hidden gem in Jiangsu, Jinxi's charm is still waiting for exploration.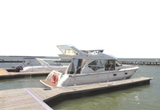 2015-05-27
Dianshanhu, located between Shanghai and Suzhou, is an excellent place for high-end tourism, combining fashion and leisure. It's also a place to enjoy a healthy and ecological life away from busy cities.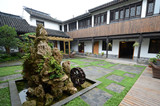 2013-07-10
Rating: AAAAA
Add: 38 km to the southeast of Souzhou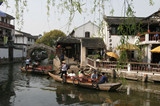 2013-07-10
Rating: AAAA
Add: Wenchang road, Jinxi town, Kunshan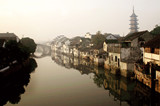 2013-07-10
Rating: AAAA
Add: 15 km to the south of Kunshan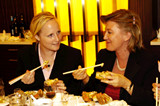 2013-07-10
Rating: AAA
Add: No 15, Hubin middle road, Bacheng town, Kunshan
Like Christmas Day in the West, it is traditional in China to cook up an enormous feast on Chinese New Year, with dinner tables groaning under the weight of dozens of dishes.