Taste of autumn delicacies in Kunshan
(chinadaily.com.cn)
Updated: 2014-10-15
Autumn, with cooling temperatures and clear weather, awakens appetites dulled by the heat of summer. It's a great time to enjoy some delicious seasonal specialties. Here are some recommended delicacies in Kunshan, Jiangsu province.
Chestnut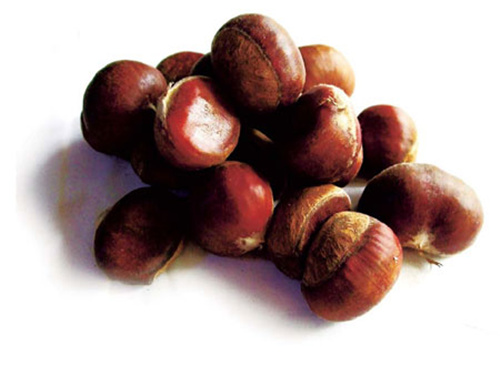 Chestnut [Photo/chinadaily.com.cn]
Autumn is the best time for delicious sugar-roasted chestnuts, which have a warm and sweet flavor. Chestnuts are also medicinal, good for relieving summer heat and autumn dryness.