Changing perceptions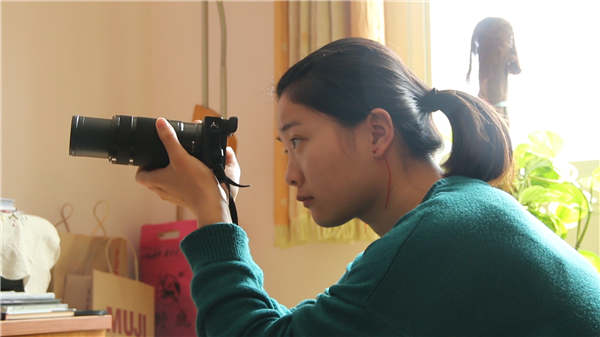 Yan Xiao takes photos and makes short films to capture the life of people with rare diseases. [Photo provided to China Daily]
Digital documentation
People who have rare diseases often require assistance from family or friends in their daily lives.
For Yan Xiao, 24, shopping with friends was always a physically demanding task. It could take her a few days to recover from a short bike ride. At school, she spontaneously fell asleep, despite the fact she was interested in her classes.
In 2012, Yan was diagnosed with myasthenia gravis, a type of autoimmune disorder that causes intermittent muscle weakness, fatigue and sometimes difficulty maintaining a steady gaze.
"I have limited energy and always suffer from fatigue," she says. "It's a type of incomprehensible fatigue. You feel like you are going to die if you don't take some rest."
Yan majored in sociology in college. She understands the importance of raising public awareness about rare diseases.
"Many social issues, including health problems, are derived from the inadequate understanding of certain groups," she says. "I wanted to do something to enhance public awareness."
With her younger cousin, Wang Sai, who studied video production, Yan makes short movies and documentaries about rare diseases.
"Yan gets tired easily, and I can offer her some help. What she wants to do is also very meaningful," says Wang, a 23-year-old graduate from the Nanjing Institute of Visual Arts.
In 2015, when they heard about hemophilia patients having difficulty receiving education and getting jobs, they made a short film, Interviewee, to raise public awareness. They later made another one, The Moon Represents My Heart, to address the love and marriage issues among albinism patients.
In the past two years, despite facing physical, technical and financial challenges, Yan and Wang have made 17 short movies and documentaries covering diseases such as brittle bone disease and Kallmann syndrome.
Yan says she has also entered a more diverse world after being diagnosed with myasthenia gravis. Through filming, she has gotten to know the marginal groups in society, which includes people with disabilities, and Yan and her cousin plan to document people beyond those with rare diseases.