'Wicked' prepares to bring more magic to China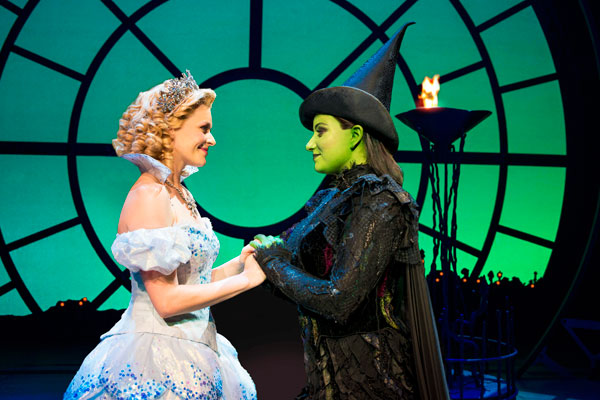 The musical boasts two female leading roles which is unusual for traditional musicals. [Photo provided to chinadaily.com.cn]
It's been staged in six languages, 14 countries, 100 plus cities and every time it's performed, it casts a spell on local viewers.
This is the magic of Wicked, a well-established and time-honored Broadway musical.
An engaging story line, a grand stage show, attractive and charming props and, most importantly, amazing performances from all the cast, offering a feast for your eyes and ears.
Rather than a single theme, Wicked has combined different ideas prompting reflection on what's most meaningful in your life.
If you pay careful attention, it touches on topics like political manipulation, opinion leaders, racial equality, and animal protection.
Since the Wicked Musical China Tour was announced last year, it has received a fantastic market response from Chinese audiences, selling well in Beijing, Shanghai and Guangzhou.
Many musical fans have expressed their expectations for the show, saying that it has been more than 10 years since Wicked ended its last world tour. They are feel happy that the Broadway show finally shifts its eye to China.
However, many audiences have also expressed regret that they didn't buy tickets earlier.
Now, there is one more chance.
On Feb 17, more dates are set to be released. Audiences can purchase tickets on Jucoo.com.
Do not hesitate, just buy it, as it is more than a normal musical, but a story of growth, love and friendship.
"Just get away from reality for three hours and enjoy a female hero-oriented magic show," one reviewer said.