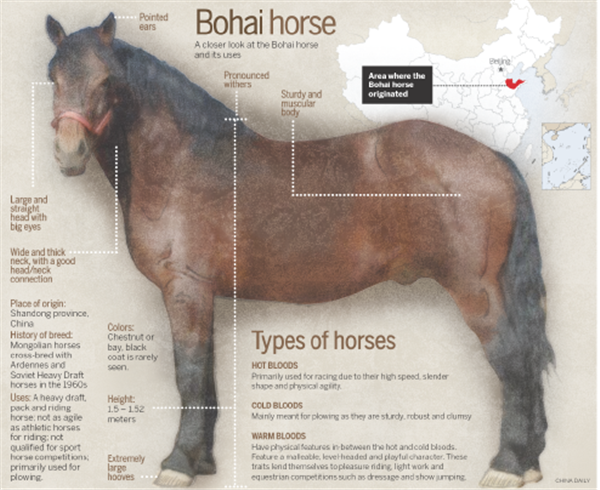 CHINA DAILY
On Fan's farm alone, there are more than 200 adult Bohais, about half of them mares. Fan expects the herd could grow to about 500 in five years.
Fan, who is credited as the breed's savior, said his determination to rescue them from extinction grew out of an accidental encounter with horses.
In March 2007, Fan saw by chance that some horses, several of them Bohais, were about to be killed at a slaughterhouse in Wudi county, Shandong. Among them was a tough, powerful horse almost exactly like the one he had as a child.
The horse stirred an emotion buried deep in his heart.
"I had played with horses since I was 7 years old. Sometimes when I fell from a horse, it would stop and wait for me to climb on its back again. Horses can't speak, but they are friendly to people and they're very dependent. Each time I see horse killed, it is as if a knife has been plunged into my heart," he said.
"I thought, Why don't I take these good horses to my hometown? Then I can protect this breed and enrich tourism attractions in my hometown."