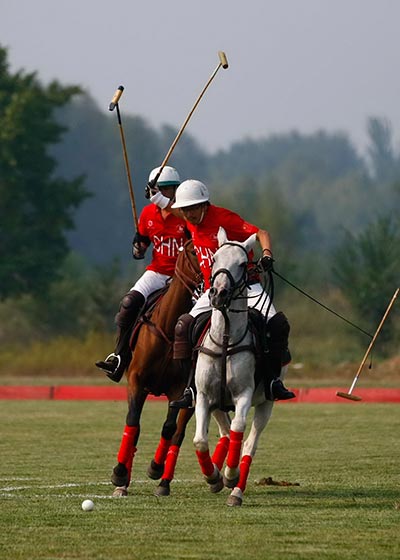 The game of polo is attracting increasing numbers of Chinese. [Photo provided to China Daily]
Though many see polo as a sporting pursuit of the rich, efforts are now underway to debunk this.
"Polo is not a luxury sport as many think it is," says Yue Gaofeng, secretary-general of the Beijing-based China Horse Industry Association.
The sport is widely played in Mongolia and Pakistan, says Yue.
Polo is a sport and people should realize that it represents a kind of culture and doesn't necessarily mean high-end consumption, he adds.
It costs 500 yuan ($80) for a 45-minute session to learn the sport at the Beijing-based Sunny Times Polo Club.
Xia Yang, the owner of the club, says: "We have members from all walks of life."
Polo players and amateur riders do not necessarily enjoy a higher social status, and the club's members come from a wide age group, from a 10-year-old child to retirees, says Xia.
While professional training is necessary to play polo, one needs a firm grasp of horse-riding skills.
Xia says that it takes roughly half a year to master polo if the learner knows how to ride a horse.
The skills one needs include learning how to swing the long-handled mallet and hit the ball and control the horse at the same time.
It is also important to know the rules. For example, horses can run only in parallel during competition to avoid collisions, says Xia.