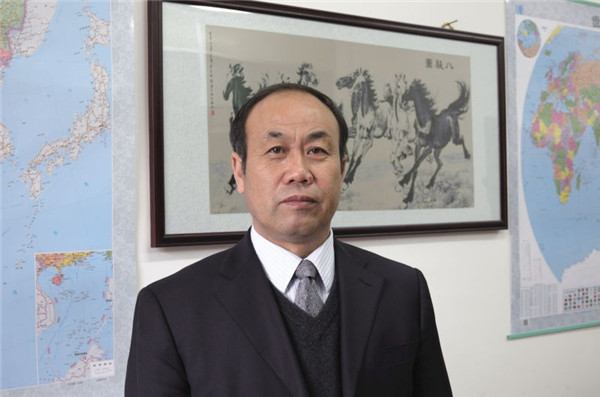 Han Guocai. [Photo provided to China Daily]
Han Guocai, deputy director of the Horse Research Center at China Agricultural University:
When I first came to Fan's horse farm, I was surprised by the efforts he had made to protect Bohai horses. I never expected there would be such a large herd of the breed.
Bohai horses are a precious breed of Chinese horses, which took 30 years to develop by integrating Mongolian horses and horses introduced from the Soviet Union during the 1950s and '60s.
But with the rise of mechanized agriculture, the number of Bohai horses, which were often used in farming, dropped sharply. To effectively protect this breed, we should protect pure Bohai horses as well as continue to improve their attributes to make them suited for new tasks.
We don't have domestic warm blood horses, but we can breed Bohai warm bloods by crossbreeding Bohais with overseas quality horses, such as European warm bloods. That would obviously enrich the domestic horse portfolio and raise the quality of domestic horses. The breeding process would take around 20 years.
Bohai warm blood horses would be well-suited for jumping and dressage competitions. Most domestic horse clubs now buy European horses for those competitions, even though they have to pay a high price for them.
Once Bohai warm bloods are cultivated, the cost would be greatly reduced, which would promote the development of equestrianism in China.
Ju Chuanjiang and Zhao Ruixue