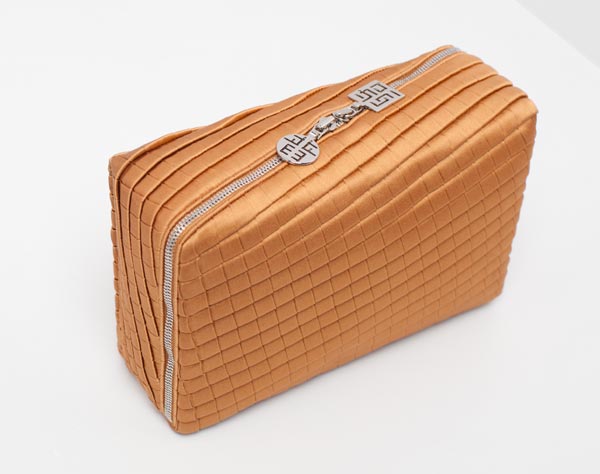 A handbag designed by Zhang Xi. Photo provided to China Daily
In addition to silk items, Zhang is expanding into the production of leather bags, based on customer feedback and demand. She's often asked to produce two versions of the same bag — one in silk, the other in leather — which she says she's happy to do becuase she regards the requests as huge compliments to her design skills.
However, she's wary of expanding her range, even though she's had several offers of financial assistance to support the brand.
"I know exactly where I am as a bag designer. At the moment, I want to do better with my silk bags," she says, adding that she has only put two of her 30 designs — Fold and Moza — on the market. She doesn't want her baby brand to grow too early, too quickly.
"Chinese consumers have already passed the period of buying big names and logos. There are huge opportunities for independent designers. Even if it's not me, I believe others will be successful," she says.