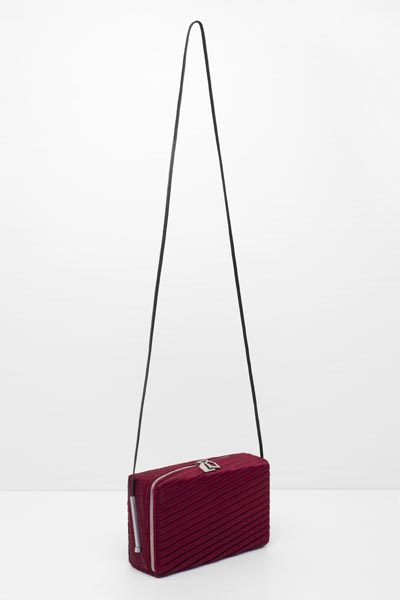 A handbag designed by Zhang Xi. Photo provided to China Daily
Outlook on life
Zhang says she make friends with many of her consumers because they share the same outlook on life, which is that irrespective of the type of bags or accessories they carry, the items stress the owner's individual taste and style.
In person, Zhang is cool and chic. Her mode of dress — she always wears blouses and trousers — is neat and elegant, and she spends most of her time at her architectural studio, where her ideas for public buildings and private mansions are eagerly awaited.
Her studio has designed buildings for Fortune 500 companies, billionaires, bankers and celebrities — "I do better as an architect than as a bag designer," she laughs.
As a teenager, the Xi'an, Shaanxi province, native displayed a talent for math, physics and science, but her father wanted her to follow his trade. As a compromise, she chose to become an architect, a profession that can "solve things in innovative ways".
The fluent German speaker obtained a master's in architecture at EHT Zurich, a science-based Swiss university, and German precision and Swiss creativity are mirrored in her architectural designs and her silk bags.
"I prefer low-profile elegance. There are no unnecessary frills, such as tassels and 'bling' ornamentation on my bags," she says, displaying her latest design, a box bag with a special clasp.