Searching for Chinese roots in Africa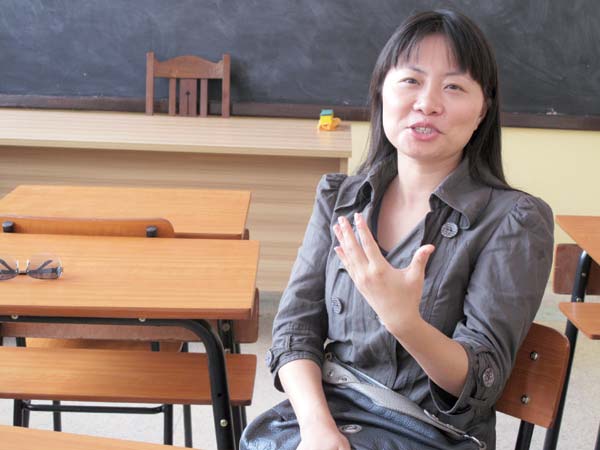 China's growing engagement in Africa has sparked interest in Chinese-language learning, Xie Hong says. Wang Chao / China Daily
Mozambique's Confucius Institute connects generations. Wang Chao and Andrew Moody report.
Xie Hong could have hardly imagined the Confucius Institute in Mozambique's capital Maputo, where she teaches Chinese, would be an important link for local overseas Chinese to trace their roots.
But for many like Mei Mei, 50, a Maputo native, the center is an important link to, and living testimony of, their history and ancestors. Mei says her father was Chinese and her mother Mozambique. Mei says she remembers very little of China and her childhood in Guangzhou.
"All I remember is the vague image of a tall longan tree in the yard and the name that my late father used to call me, which sounded something like 'may-may'," she says.
When Xie taught her how to write her name in pinyin, she burst into tears and has since then insisted on being called "Mei Mei" rather than by her Portuguese name because it connects her to China.
"Many who come here are of Chinese descent but can hardly speak a single word of Chinese," Xie says, adding that they are nevertheless proud of their rich heritage.
It's such experiences that make the long walks for groceries, lack of authentic Chinese food and the absence of the endless chatter of her 7-year-old daughter back in China less painful, she says.
"I would say it (Mozambique) has been a rewarding experience."
Xie comes across like many others from Southwest China's Sichuan province, with a round face, fair skin and the gift of gab. She has also inherited the bold traits of the people from Sichuan, accentuated by her extensive trips to several African countries and her not-yet-perfect Portuguese.