Aerial photos preserve shantytown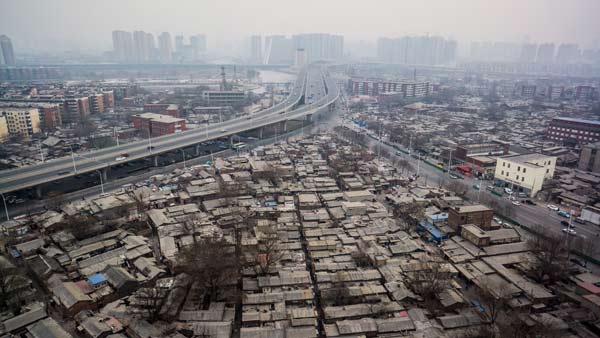 One of Li Xinyang's aerial photographs captures Xiyuzhuang, the largest shantytown in Tianjin, ahead of an upcoming transformation project. Photos provided to China Daily
A love of model airplanes has inspired a unique photography project capturing one of China's disappearing shantytowns. Gao Fei and Li Xiang report from Tianjin.
The transformation of shantytowns is a project that is rapidly changing the living environment of tens of millions of Chinese. Now, a unique aerial photography project has captured the destruction of one of these run-down areas.
Model airplane enthusiast Li Xinyang, 41, is recording the changes in his hometown, Xiyu-zhuang—the largest shantytown in Tianjin—by using cameras strapped to model helicopters.
The photos became popular after Li posted them online, with many netizens saying they brought back childhood memories.
Most of the houses in Xiyuzhuang were built in the 1950s. Left in disrepair for many years, the houses are in sharp contrast to the surrounding modern buildings. At the end of 2013, the Xiyuzhuang shanty town transformation project was officially launched.
Li was born in Beijing but his family moved to Tianjin where he started primary school. He grew up around Xiyuzhuang in Hongqiao district.