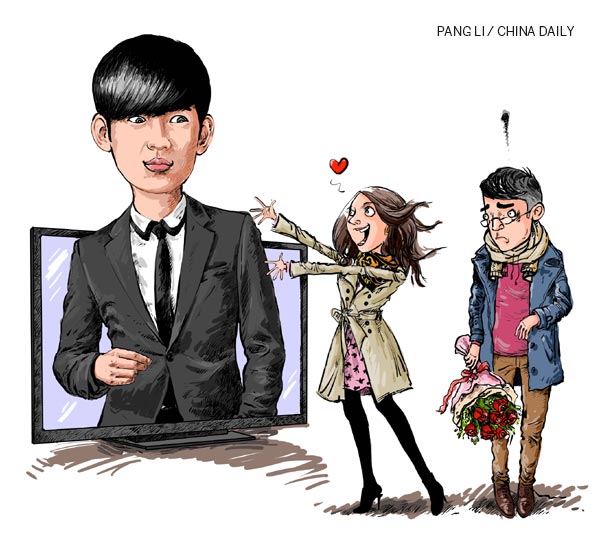 Chinese television series producers need to up the ante to ward off competition from South Korean soap operas.
Soap operas from South Korea have been popular in China for two decades now. So, it is not the first time domestic fare has paled in comparison. But this time, the one-two punch from The Heirs and My Love From the Star really hurts, ahem, our self-respect-to the point that it turned into a topic for chatter at the annual two sessions where policy-makers and top advisers usually discuss less fluffy issues.
A senior official freely admitted to being an occasional participant in the vast club of Korean soap watchers. It has also been reported that he follows House of Cards, an American political thriller that would understandably fascinate him. His remark opened the floodgate of kvetching about why we are falling behind in the creative industry.
Most seem to agree that, given some content restrictions, China's television industry is not capable of producing something like House of Cards, which is very dark and fraught with conspiracy. But there is a concern about our inability to make something as innocuous and entertaining as My Love From the Star, a Korean love story about a time-traveling professor and a tantrum-throwing movie star.
Korean influence goes deeper than shows that speak Korean. The biggest runaway hit in reality programming, Dad, Where Are We Going?, is not an original Chinese show. Its format was licensed from South Korea although not many in China are aware of that fact. The tentacles of Korean creativity go into every corner.